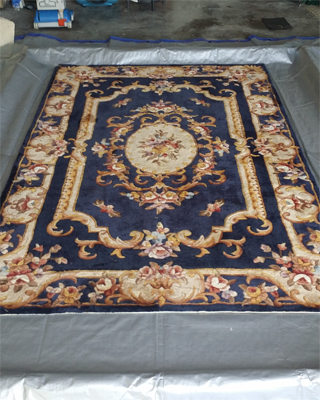 If your searching for a great area rug cleaner in Lutz FL, consider Chem-Dry of Tampa for all your area rug cleaning needs. No matter what type of rug you have they can clean it for you. Their skilled rug cleaners can handle almost any rug that is safe to clean. With Chem-Dry's 5 star technicians on staff they have the knowledge and experience to handle your fine Persian rugs as well as any other rug you might have in your home.
Don't trust your fine heirloom rugs to just anyone. Chem-Dry of Tampa has trained rug cleaning technicians to handle delicate, wool, cotton, and silk rugs from all around the world. We transport them at no extra charge and make sure they are delivered to you in pristine condition. If you have never had your area rugs cleaned because you didn't know who to call. Call the people who have the cleaning know how. They will come to your home and inspect your rug. Test it to make sure its safe to clean, and then give you an estimate that is good for 60 days.
They don't use hard sell or must buy know sales tactics. They encourage you to take your time in making a decision about your rug cleaning and determine what is the best course of action for you. The people at Chem-Dry of Tampa want you to be comfortable about your area rug cleaning.
If you need area rug cleaning services in Lutz FL call Chem-Dry of Tampa today.