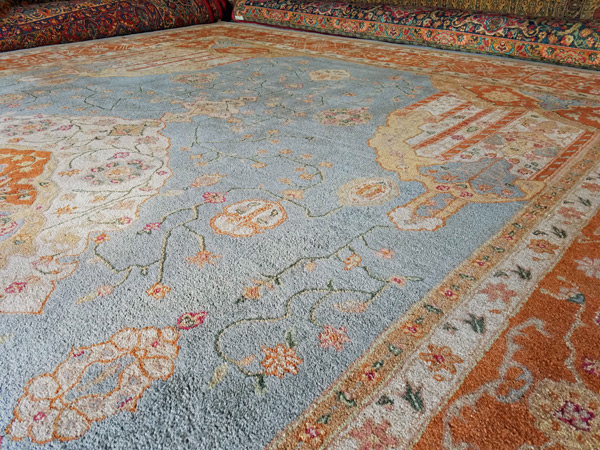 Area rugs are an essential design element in most Tampa FL homes these days. As more home owners install wood and tile floors in the main living spaces of their home area rugs become an important design element that help soften the feel of a room.
Area rugs are a great way to personalize a space, add color to a room, or dampen the noise level in larger areas. They are also easy to maintain and replace if necessary. They can be moved from one room to another to easily change the look of a space.
Much like wall to wall carpet, area rugs need periodic cleaning. Professional cleanings are recommend once a year to help maintain the look and feel of your area rugs.
Chem-Dry of Tampa FL offers a comprehensive rug cleaning service that can be done in home or offsite depending on the needs of the rug. We take the time to inspect your rug to make sure it be cleaned in a safe and effective manner. Some area rug cleanings require specialized solutions to insure they are cleaned without risking the color or feel of the rug. Chem-dry of Tampa has years of experience cleaning specialty rugs that require special attention.
Call us fro a free in home area rug inspection. We can advise you of your rugs needs and what should be done to maintain it.