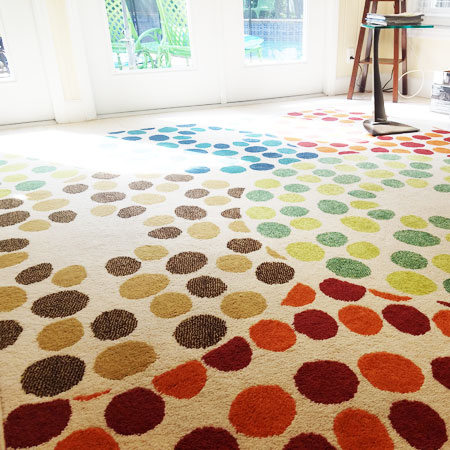 If your area rug is starting to look a little dingy. It might be time to get it cleaned. Tampa FL residence have some great options for professional rug cleaners, but take some time and find a company that explains their cleaning process. Even more importantly they should tell you how they intend to protect your rug investment.
Area rug cleaning sounds simple enough but there are thousands of rug variations that can make navigating the rug cleaning waters a little murky. Area rugs are made all over the world by different manufacturers who different dyes and different techniques. Each place of origin has different issues or peculiarities that can catch even the most seasoned area rug cleaner off guard.
Some area rugs can be cleaned in home others should be cleaned in a rug cleaning studio where they have the right conditions for cleaning. Some area rug cleanings need to be monitored more closely to ensure no damage is done to the rug. Others can be cleaned in your home without putting the rug at risk. Always ask your rug cleaner what issues could arise with your area rug. If they aren't sure don't allow them to clean it.
In Tampa FL area rugs take on a lot of sand and fine silica, which finds it's way to the rug backing. Once sand is in the backing it starts to erode the fibers and wear out the rug. Make sure to get your area rug cleaned every one to two years to extend the life of your rug, and don't to forget to vacuum it regularly.