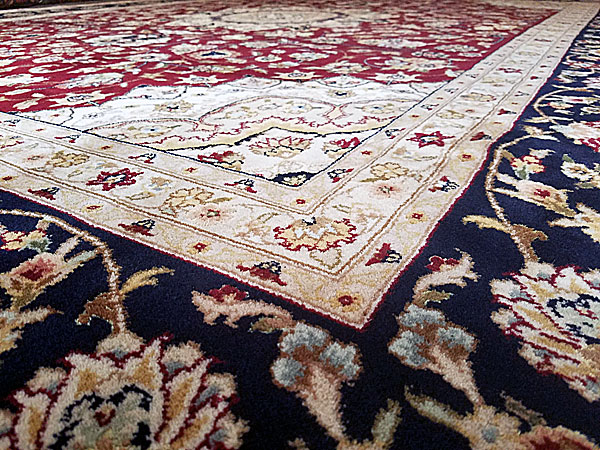 Here is a close up shot of wool rug fibers after an area rug cleaning at our shop in Tampa FL. Chem-Dry of Tampa has been cleaning rugs for years and specializes in dealing with area rugs that have been damaged by pet urine. Wool area rugs can be difficult to clean because wool is a protein based fiber that just like human hair can be damaged if precautions are not taken.
wool area rugs are great to have in your home. They look great and feel great as the soften both hard floors and loud rooms. If you go into a lot of homes in Tampa FL you see more and more tile and wood floors. They look great but they can be hard on your knees and back over time and they dampen reverberations in loud rooms. They also look great! I love the look of a dark wood floor with a really nice area rug on it.
Wool is a great choice for an area rug but is does require some care and maintenance. Wool fibers have cuticles that allow soil to slowly build up within the rug itself. The nice part is that it helps keep the rug looking cleaner for a longer period of time. The bad part is that it can be difficult to remove the soil from the cuticle ridges without putting the rug at risk. At chem-Dry of Tampa we are experts at area rug cleaning. We understand the importance of taking precautions when cleaning wool area rugs. We take good care of your rugs so they last a long time while providing comfort in your home.