I've seen hundreds of videos online about auto upholstery cleaning and most of them are not only bad information but some even look like they damage the upholstery. As a upholstery cleaner in Tampa FL I clean extremely dirty auto upholstery on a regular basis. Spills and stains are common on both fabric and leather auto upholstery. The good news is that auto manufacturers are aware of the how easily it is to spill food and drinks while traveling in your car. They put durable upholstery coverings in their automobiles so they stay cleaner longer and don't easily stain. Somehow we find a way to stain them anyway.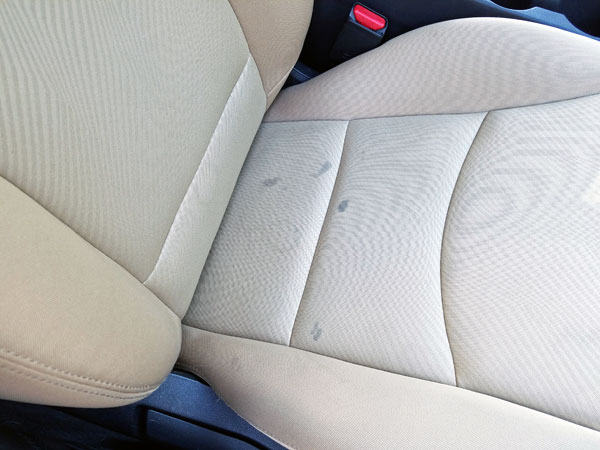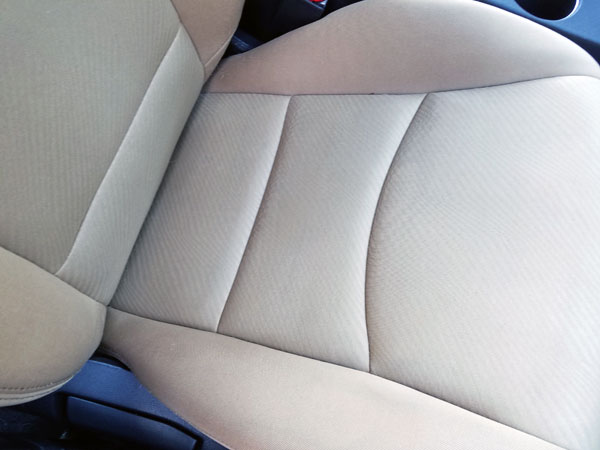 This video on auto upholstery cleaning is not good advice. I would never recommend using dish soap to clean your car's upholstery. Dish soap is meant for cleaning dishes. It's a strong surfactant that is difficult to remove from soft surfaces. That means a ton of soap is left behind to collect dirt oil and grime onto your upholstery. You get caught into a vicious circle were you are constantly cleaning your auto upholstery because your are cleaning with something that attracts dirt. Don't use dish soap for cleaning fabric.
Another problem in this video is that no rinsing is being done. As a professional upholstery cleaner, for Chem-Dry of Tampa FL, I use pre sprays on upholstery to emulsify soils before before they are rinsed and extracted. I actually wash the pre sprays out. In this video they add soapy water to the upholstery but don't rinse it out they just extract. It should be followed up with a spray of water before it is extracted. Don't believe everything you see online.
For auto upholstery cleaning in Tampa FL call Chem-Dry of Tampa.