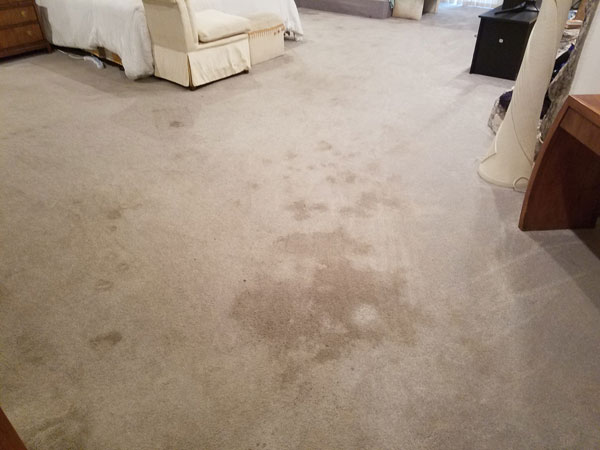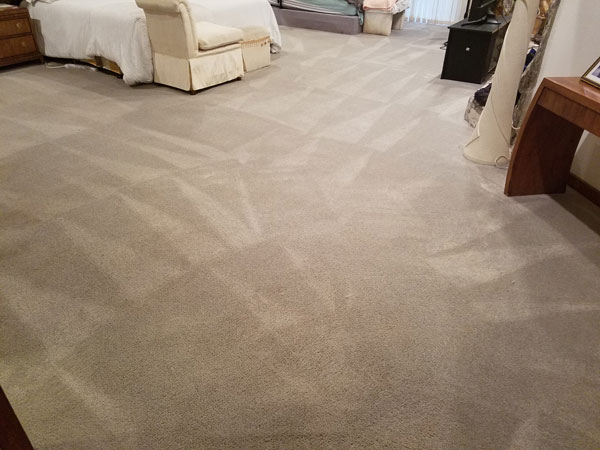 Are you looking for the best carpet cleaners in Tampa FL? Take a look at these before and after photos of a recent carpet cleaning by Chem-Dry of Tampa. The carpet had heavy soil and residue spots from previous carpet cleanings. All attempts to remove the soils only created more problems. If a carpet is cleaned with heavy soaps its likely that not all of the soap residue will not be removed during the cleaning process. The left over soaps in the carpet will quickly attract more soil and create a new stain.
Even the best carpet cleaners can get stumped by tough reoccurring stains. after giving the carpet a good vacuuming and before pre-spraying we used and encapsulation treatment to encase the sticky residue on the carpet. The encapsulation solution was then scrubbed in to the carpet to make sure the residues would no longer be a problem.
After making sure previous soaps wouldn't be a problem we started our regular cleaning process. We only use the best carpet cleaners for a deep down clean. Chem-Dry's hot carbonated extraction process removes tough soils and residues making sure your carpet is clean and healthy.