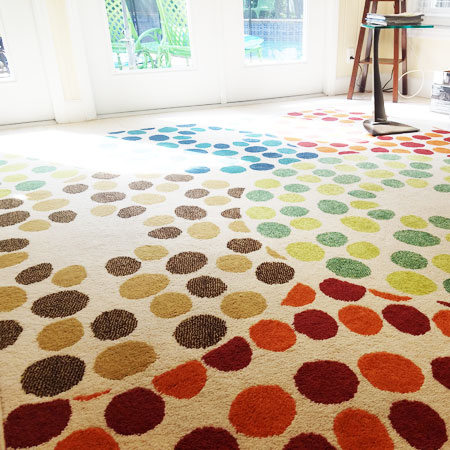 Looking for carpet care in Tampa FL? Chem-Dry of Tampa has an amazing low moisture carpet cleaning service to help care for your carpet and rugs. Chem-Dry has been cleaning carpet for 40 years with unique solutions that don't leave a dirt attracting residue behind. by using a hot carbonated cleaning solution instead of harsh soaps and surfactants we can clean your carpet safely.
Have you ever used club soda to remove a spot on your pants or shirt? Chem-Dry uses the same principal for carpet care. Using carbonation for cleaning provides a better cleaning with a lot less moisture. Most steam cleaners use about 10 gallons to clean an average size living room. Chem-Dry only uses 2 gallons to clean the same size space. There is no need to soak the carpet to get it clean.
At Chem-Dry of Tampa FL we care for carpets by using green certified solutions that are safe for your entire family. Our premium carpet care service, called the Healthy Home Service, use green certified products clean sanitize and protect your carpet all in one service. Why live with dirty carpets that contain bacteria and odors? Chem-Dry of Tampa can solve that problem for you.
If you're in need of professional carpet care that offers a deep cleaning that lasts 3 times longer then other steam cleaners then now is the time to call Chem-Dry of Tampa.
For carpet care in Tampa FL call Chem-Dry of Tampa.