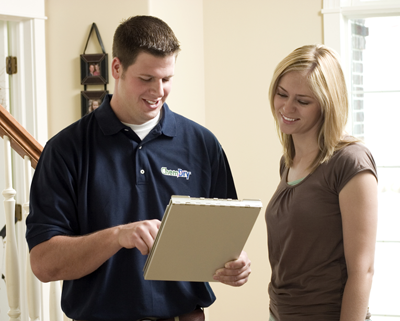 If you are looking for carpet cleaners in Tampa FL consider using a green certified cleaner like Chem-Dry of Tampa. Chem-Dry uses a proprietary cleaning solution that mimics mother natures most powerful cleaner, carbonation. Hot carbonated extraction utilizes the power of millions of tiny bubbles to scrub your carpet fibers, removing heavy soils without stressing the fibers.
Carpet cleaners should be balanced. All components of a carpet cleaning system should work together in equal parts. There should be equal quantities of water, agitation, time, chemicals, and heat. If all these components are balanced you will get maximum soil removal from carpet. Most steam carpet cleaners, sometimes called hot water extraction, use too much water and not enough agitation to remove dirt and soil from your carpet effectively. Your left with soggy carpets that will wick soil back into the carpet fibers making it look dingy. Completely dry carpet cleaners, sometimes called carpet shampooers, use to little water and too much chemical. They end up leaving a dirt attracting residue that doesn't wash away completely. Carpets have a tendency to re-soil quickly needing to be cleaned again.
Chem-Dry is a completely balanced carpet cleaner. We use equal parts of all 5 components to provide the most powerful cleaning system for your home or business. Our basic cleaning system, called hot carbonated extraction, removes 98.1% of common household allergens from carpet and upholstery. Our healthy home service which includes a sanitizer can remove 82.3% of the bacteria in carpets and 89% of airborne bacteria in the breathing zone. These results where measured by a 3rd party using Chem-Dry's hot carbonated extraction carpet cleaner.
If you are looking for carpet cleaners in Tampa FL call Chem-Dry of Tampa.