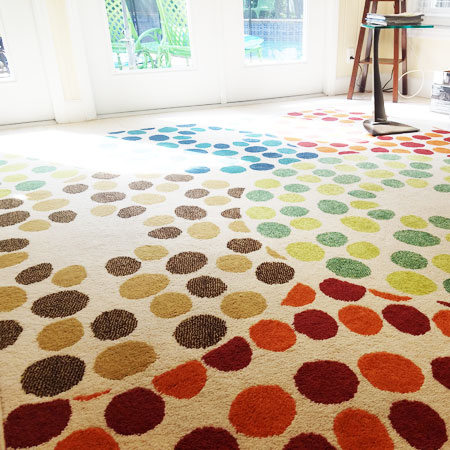 So you have a new house with carpet and you noticed it seems a little soiled in the walkways, but you've never had to clean carpet before. There are a couple of options for carpet cleaning. First and foremost make sure you have a vacuum cleaner that you can use on a regular basis. Vacuuming is the easiest and most effective way to keep your carpet clean. If you have pets in the home be prepared to vacuum more often. As a professional carpet cleaner in Tampa FL I recommend getting a bagged vacuum cleaner instead of a canister vacuum. The have better filtration and maintain suction better. Yes even better then the popular ones that claim not to lose suction.
Vacuuming is the first step to maintaining your carpet. The next step is to clean up minor spots and spills that occur from time to time. This might surprise you but you don't need to go out and buy a carpet spot remover to take care of spots. Instead, I recommend using room temperature water without soap to clean most carpet spills, just use a lot of it.
The step in carpet cleaning 101 is to have it professionally cleaned once a year. It's a good idea to have it cleaned twice a year if you have pets, they bring in a lot more soil then you do. These three easy steps will help your carpet stay clean for years without having to replace it. You can use any professional carpet cleaner you like but I recommend your local Chem-Dry.