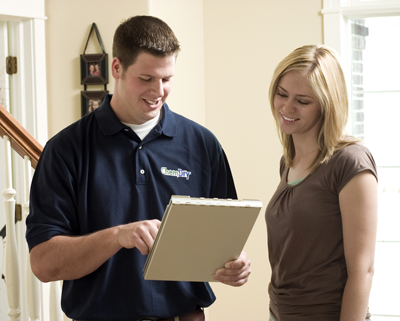 Are carpet cleaning deals really deals? We all do it. You know its time to get your carpet cleaned by a professional cleaner but you don't have a lot of room in your budget for it. Let's face it nobody likes to spend money on having something cleaned. So you start to look in the recent coupon mailer and discount magazines for a good carpet cleaning deal. You see ads for $9.95 a room or $99.00 for a whole house cleaning. Are these deals any good?
The answer is simple, it's no. As a professional carpet cleaner in Tampa FL I see these ads everyday in my own mailbox or even online. The fact is a carpet cleaner cannot stay in business by charging so little for their services. They are betting on up selling their customers on a pricier clean or added services while in your home. They're using bait and switch advertising techniques to lure you into scheduling an appointment with them. They know that once they're in your home they've got you locked into clean it now situation. They're counting on you to give in because you have scheduled that particular time for a carpet cleaning service and your are more likely to okay them to clean even at higher price, because they're in your home already.
The Institute of Inspection Clean and Restoration (IICRC) defines a basic cleaning as a cleaning that includes: a carpt inspection, vacuuming, pre-sprays, the cleaning itself, and post grooming of the carpet. If you have a carpet cleaner that wants to charge extra for any one of those services, feel free to tell them to leave. They all should be included in the basic cleaning service.
So what is a good carpet cleaning deal in Tampa FL? Expect to pay between $40.00 - $50.00 dollars per room for a quality basic clean. There might be some other services offered or coupons available that might make it a little cheaper, but be wary of to good to be true deals, because they most likely are.'
If you need a good basic carpet cleaning in Tampa FL call Chem-Dry of Tampa

3 rooms for $99.00

3 rooms for $99.00