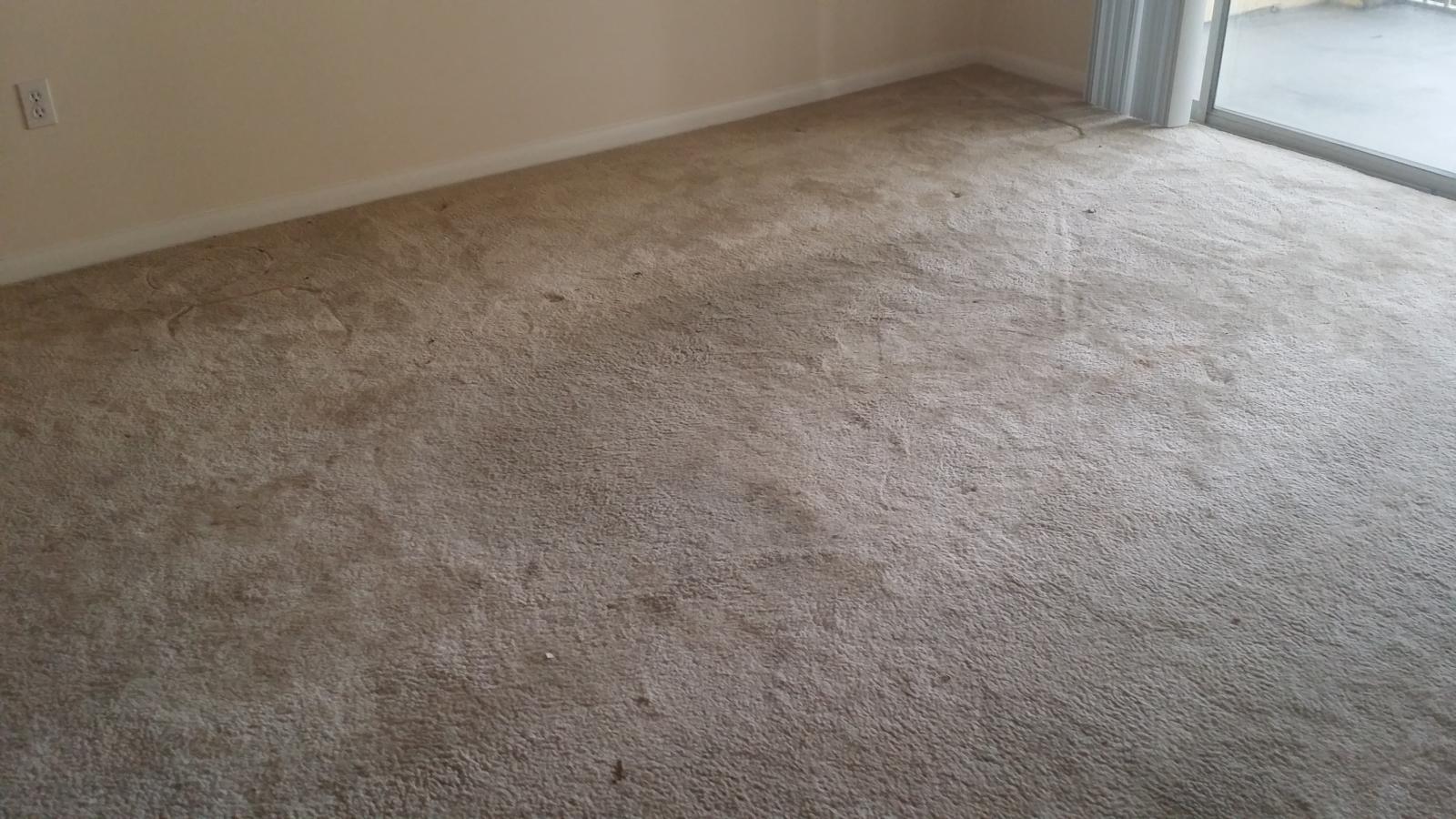 This carpet cleaning customer in Land O' Lakes FL was moving out of her condo and needed to get some tough stains and worn areas brought back to like new condition. I recommended a restorative carpet cleaning using Chem-Dry's hot carbonated extraction. I was able to pull the tough soil from the carpet and bring back to life.
Our hot carbonated extraction cleaning starts with a regular dry vacuum, then a series of pre-sprays are used to remove the different types of spots in the carpet. After some dwell time the carpet is cleaned with our hot carbonated solution, called The Natural. This carpet cleaning solution is so powerful that we only use a small amount to get out stubborn stains. Dirt and soil is lifted to the surface of the carpet fiber by the millions of microscopic bubbles allowing for easy extraction with powerful equipment. Using only a fraction of moisture other cleaners use means that your carpet cleaning will dry in a matter of hours not days.
Not only is it a powerful clean but lasts longer too. The Natural cleaning solution has no sticky soaps or surfactants that leave dirt attracting residues behind. With no dirt attracting residue on your carpet it stays cleaner longer. Because there are no soaps or toxic chemicals it's completely green certified and safe for your home. You don't have to worry about what's going into your carpet and we'll worry about whats coming out.
If your looking for carpet cleaning in Land O' Lakes FL, call Chem-Dry of Tampa.