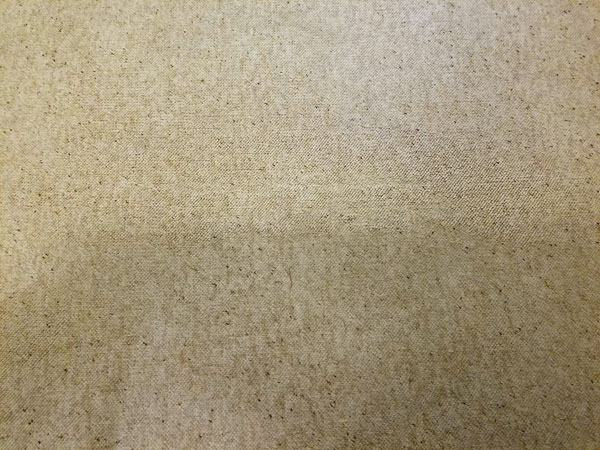 Here is a close up photo of a carpet cleaning in progress at a home in New Port Richey FL. This style of carpet is known as berber or loop pile construction carpet. It's extremely durable but soils easily because a lot of carpet fiber is exposed to traffic. This also means berber can take longer to dry than traditional carpets with cut pile.
The good news is that with a really good carpet cleaning berber releases soil easily. Chem-Dry's hot carbonated extraction cleaning system was used to remove the soil from this carpet. The millions of tiny bubbles explode the dirt from the carpet making it easy to extract and the rotational extraction vacuum removes it from the carpet. Hot carbonated extraction is perfect for cleaning berber carpet because it uses one fifth the moisture traditional steam cleaners use. This means that you get much faster dry times, even for berber style carpet.
In the bottom half of this photo you can see the uncleaned portion of carpet is significantly darker and the over all texture looks smoother. On the other hand the top half has been cleaned. Removing a lot of the soil and lifting the carpet pile to add texture and softness back in to the carpet. It will only take two or three hours for the carpet to dry, and the carpet pad under the carpet is perfectly dry. Only Chem-Dry offers hot carbonated extraction to remove heavy soils and dirt from all types of carpet.
If you need carpet cleaning in New Port Richey FL, call Chem-Dry of Tampa.