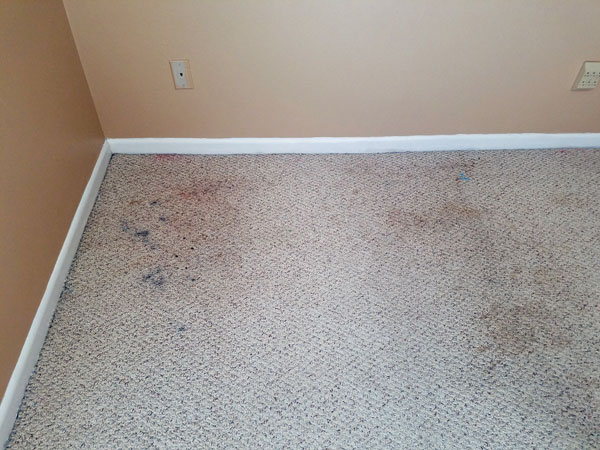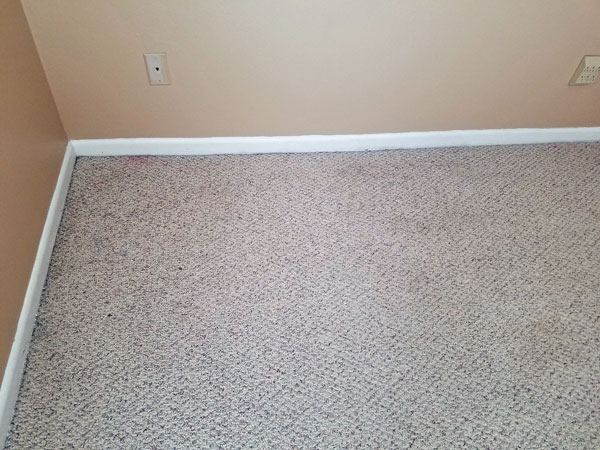 If you need a carpet cleaning service in Tampa FL give Chem-Dry of Tampa a call for a free estimate. We take on some of the toughest carpet cleaning jobs. These before and after pictures show dark stains can be reduced or completely eliminated to bring your floor back to a healthy state. These pictures are from a carpet cleaning service performed for one of our customers in Tampa FL.
Our customers daughter went off to college and when they moved her furniture they found some dark spots on one side of the room. The spots were hidden under a wardrobe for several years and the home owner had no idea what had caused them. We inspected them to make sure it was not mold related spotting and recommend a course of action. As you can see in the after pictures the spots were removed and the carpet looks much better in many ways.
Fortunately they called a Chem-Dry to take care of the problem. A lot of carpet cleaning services do not have the power to remove older spots in berber carpet with out using soaps or detergents. The Chem-Dry hot carbonated extraction carpet cleaning service literally rips the dirt and soil from the carpet fibers using millions of tiny bubbles. With over a million homes in Tampa FL most have some form of carpet that needs cleaning. We are the experts in safe green certified carpet cleaning. Chem-Dry of Tampa's carpet cleaning service uses very little moisture and dries in a few hours not a few days.
For carpet cleaning services in Tampa FL call Chem-Dry of Tampa.