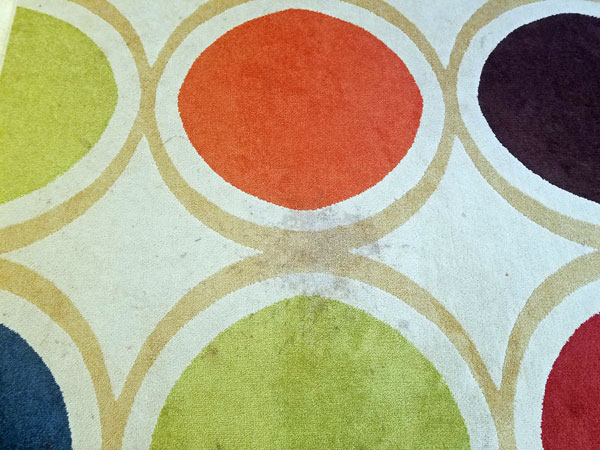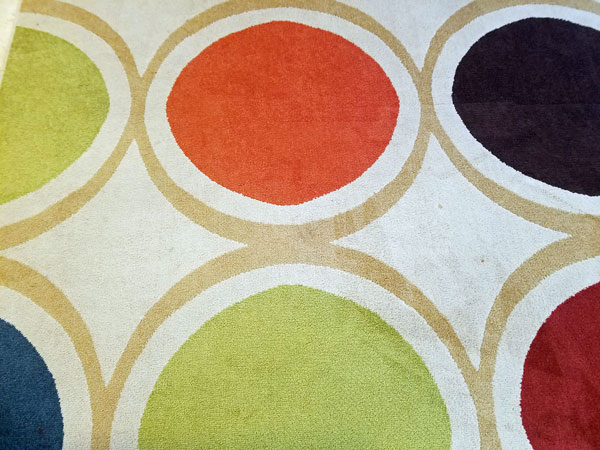 If it's time for your next carpet cleaning and you live in Tampa FL you might consider calling Chem-Dry of Tampa FL. Our cleaning process removes heavy dirt and soils while ensuring there are no color issues. In these before and after photos you can see that the spots were removed without dulling any of the bright colors. Our carpet cleaning system uses the power of carbonation to remove deeply embedded soils without soaking your floor. Less moisture means faster dry times and no risk of mold or bacteria growth.
Not only is our hot carbonated extraction cleaning system powerful and fast drying, it's also one of the safest carpet cleaning services possible. Using the power of carbonation to cleans carpets means no harsh chemicals or toxins are used in the cleaning solution. The Chem-Dry cleaning solution is green certified by an outside independent laboratory. It safe for your home, family, and pets.
So how does carbonation clean carpets so well? Millions of tiny bubbles scrub the carpet fibers and lift dirt and fine debris to the surface of the carpet where it can easily be extracted with our powerful truck mounted cleaning equipment. Only Chem-Dry offers hot carbonated extraction carpet and upholstery cleaning services. We also offer a wide range of home cleaning services in the Tampa FL area. Tile and stone cleaning are also a part of our local cleaning services. We can clean and seal your grout, bringing your home back to life.
For carpet cleaning services in Tampa FL call Chem-Dry of Tampa.