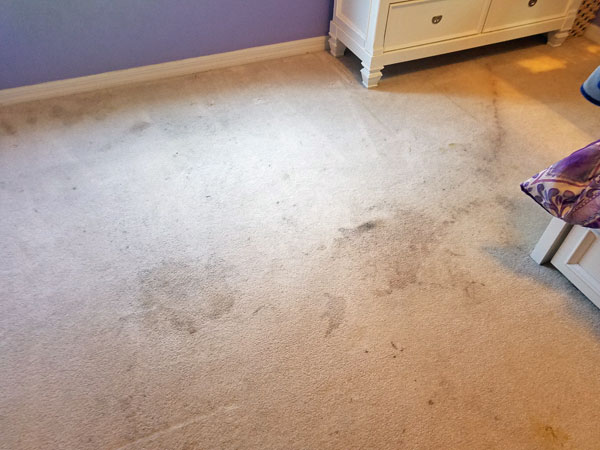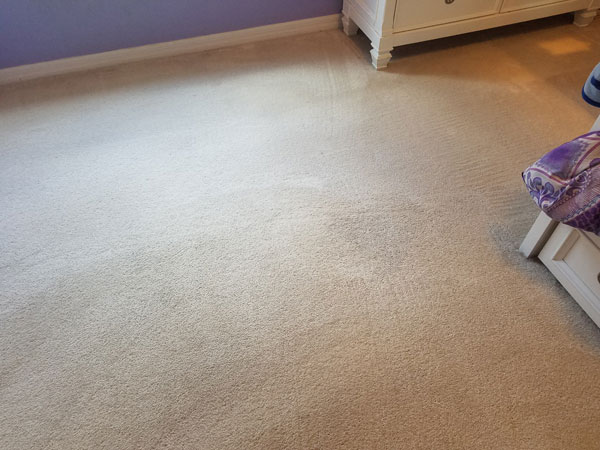 These images from a carpet cleaning in Tampa FL show that even though not all carpet stains can be removed, they can be greatly reduced. I took these pictures because of the faint discoloration in the after shot. Even though a lot of soil was removed from this carpet there was still the shadow of pretty good sized stain lurking just under the surface.
My customer was thrilled with the results and decided not to have the extra stain removal service performed. She thought the room looked really good as is. A lot of the stains had been there for some time, even before the current owners moved in, and the home owner was not certain what was spilled in the room. She gave me my marching orders " Just do the best you can." I recommended our Stain Fighter service to her. The Stain Fighter service includes a co applied polymer that refreshes the stain resistance of the carpet and helps keep the carpet clean for a longer period of time. It stays clean for about 3 times longer than our basic service. I recommend it to customers who have heavily soiled carpets or a lot of traffic on their carpets.
One of the issues with carpets in Tampa FL is the amount of sand that accumulates in the carpet. It cause serious wear and even destroy the carpet fibers. I would recommend having your carpet cleaned every 9 months to ensure against premature carpet aging do to sand wear.