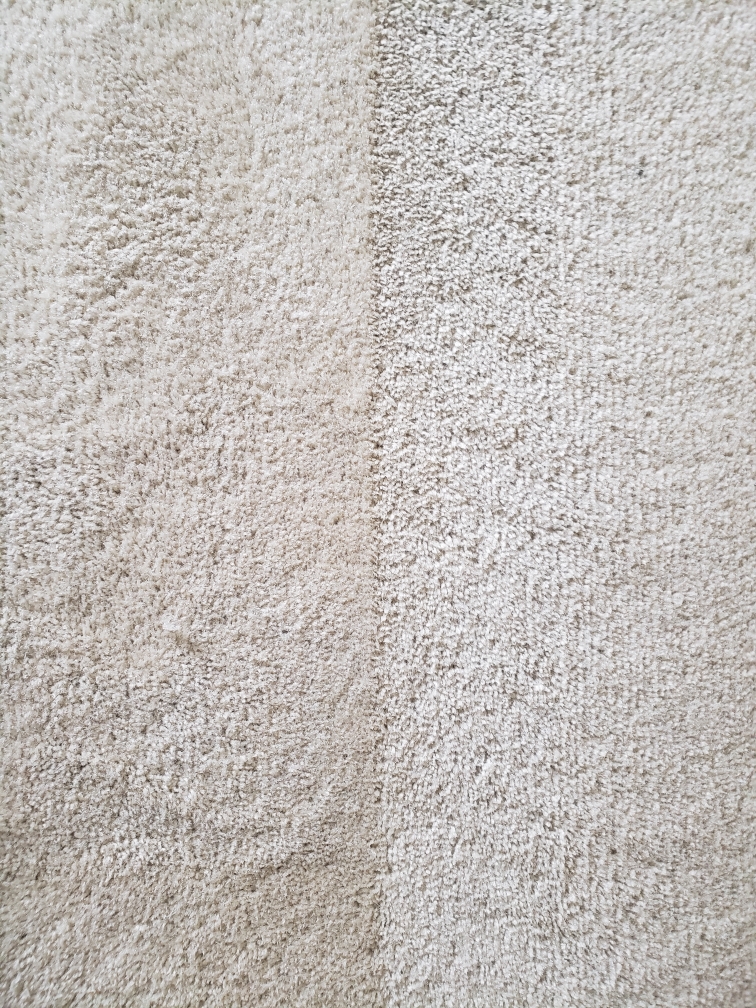 They say a picture is worth 1000 words. I think this picture proves that to be true. The image is of the same carpet cleaned by two different carpet cleaners. The left side was cleaned by a bargain carpet cleaner charging $19.00 a room. The right side of the carpet was cleaned by Chem-Dry. Chem-Dry of Tampa FL offers our signature hot carbonated extraction carpet cleaning. It's far better then your bargain carpet cleaner as illustrated in the above photo.
In Tampa FL you have a lot of carpet cleaning companies to choose from but they're not all equal. Make sure to ask questions and read reviews before hiring a carpet cleaning company in your area. We have cleaned a lot of carpets that were cleaned by other professional carpets cleaners that just didn't all the soil out. It's not that they aren't trying to do the best job possible but Chem-Dry has a completely different approach to cleaning carpet.
With the power of hot carbonation and top of the line cleaning equipment Chem-Dry can clean carpet better than the competition with extremely fast dry times. We are in a different category all together.