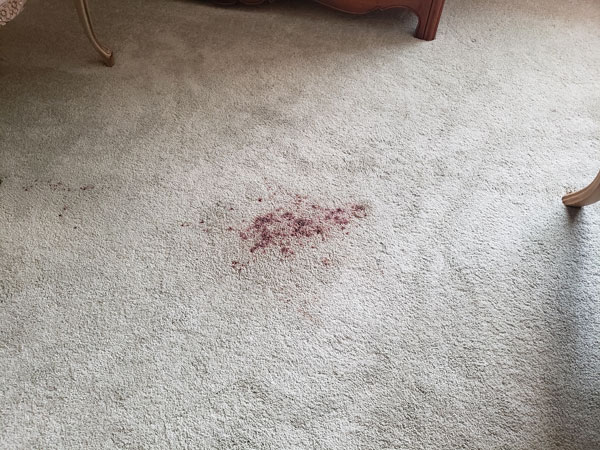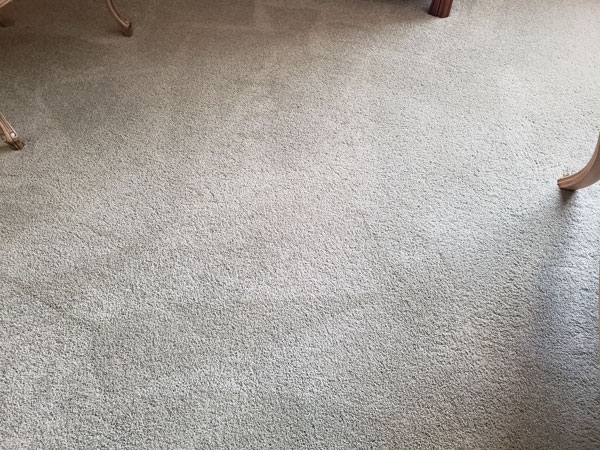 Blood spills in the carpet can be difficult and dangerous to clean. A lot of precautions need to be taken to ensure a safe and healthy carpet cleaning is performed to remove blood stains. These photos are from a recent blood spill carpet cleaning in Tampa FL. The homeowner's husband had injured himself and there were several bloodstains on the carpet. The one in the picture was the deepest into the carpet. The blood was close to the bottom of the fibers.
I was able to remove the bloodstains with a solution that uses a heavy amount of oxygen to breakdown the blood so it can be extracted. Even with the proper solution the spots still needed to be worked individually to completely remove them.
On top of removing the bloodstains, the carpet needed to be rendered safe. That means any microorganisms, like harmful bacteria, needed to be killed so the carpet would not harbor illnesses. To kill the bacteria I used a sanitizing solution that kills microorganisms in just a matter of minutes.
My customer was shocked to see that I was able to remove the blood from the carpet after it had sat there untreated for two weeks. She was absolutely sure the blood would never fully come out. Carpet cleaning is not an exact science because there are so many variables that can set a stain in carpet making it more difficult to remove. The good news is that Chem-Dry of Tampa FL has several different solutions to make sure we can take care of even the toughest carpet stains.
For carpet cleaning in Tampa FL call Chem-Dry of Tampa.