Ever heard of carpet restoration? It's true carpets can get really dirty. The dirtiest carpets seem to be in restaurants that have a lot of traffic and grease. This video of a carpet restoration cleaning was shot in a cafe in Tampa FL. The carpet has a really thick layer of grease and dirt on the surface from foot traffic and inevitable food spills.
This typical soil for restaurant carpets. There is always a lot of soil and grease. I'n the video we breakdown the thick layer of grease with a pre-spray and scrubbing. After the carpet was scrubbed we went with a carpet cleaning wand for our first cleaning pass. After loosening up the grease we used a rotary extractor to pull all the remaining grease and soil out of the carpet.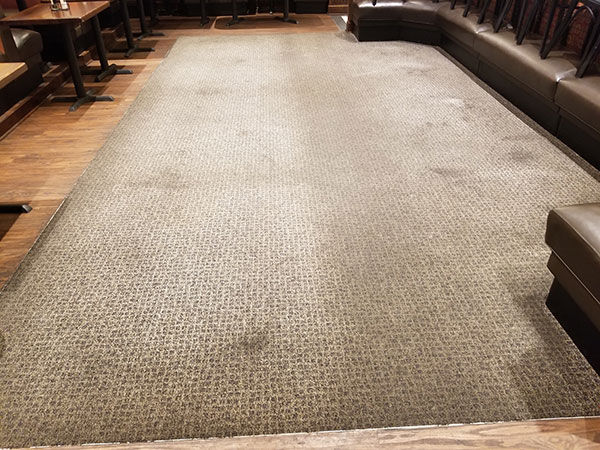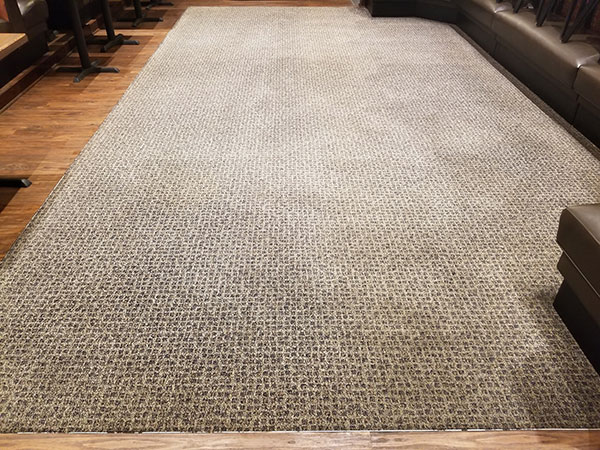 As you can see in the before and after images above there is a big difference in carpet after it was scrubbed and cleaned.
This carpet restoration was completed in 1.5 hours by Chem-Dry of Tampa FL using our hot carbonated extraction cleaning. The traffic land and spill spots have been removed and the over all appearance of the carpet is much brighter. Everything was dried out in two hours and the carpet was ready for new customers the next morning when they opened.