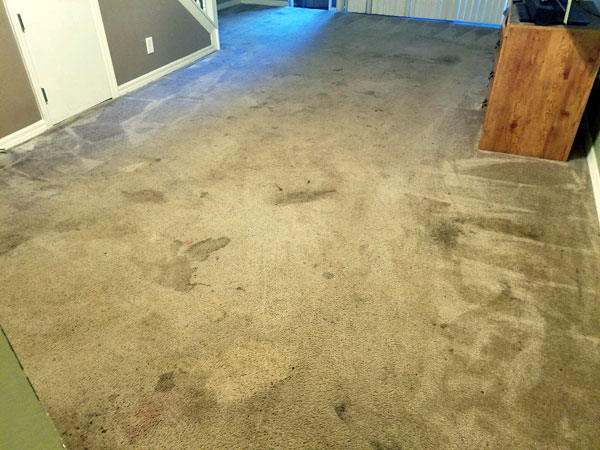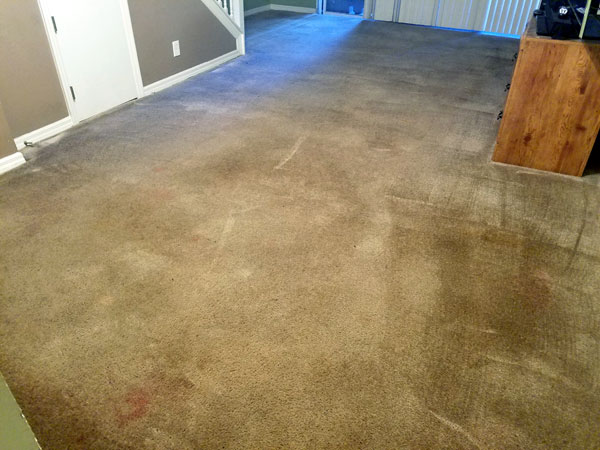 These photos are from a carpet restoration job in Tampa FL. Carpets can go through a lot of heavy use, especially in condo rentals. This condo had gone through the wringer with some heavy soiling and staining. Fortunately, they called us at Chem-Dry of Tampa FL. We were able to go out and assess the condition of the carpet and identify the areas of concern for the home owner. We put together a game plan and recommended our restorative carpet cleaning service.
Carpet restoration is considered when a carpet is heavily soiled and stained but not worn out or in a condition where replacement of the carpet is necessary. Carpets that are within 6 years of age can be restored to good or fine condition. Carpets that are between 6 to 10 years in age are more difficult to restore but can be brought back to good condition with the right solution.
Carpet restoration involves stronger solutions along with some power scrubbing and a deeper then normal cleaning process. The results can vary depending on how worn the carpet is. This presents greater challenges in Tampa FL do to the amount of sand we find in most carpets. Sand is very abrasive and quickly wears down carpet fibers aging them prematurely. The best way to combat premature aging of your carpet is to vacuum regularly and have your carpets professionally cleaned at least once a year. With regular cleanings you can avoid carpet restoration services all together.