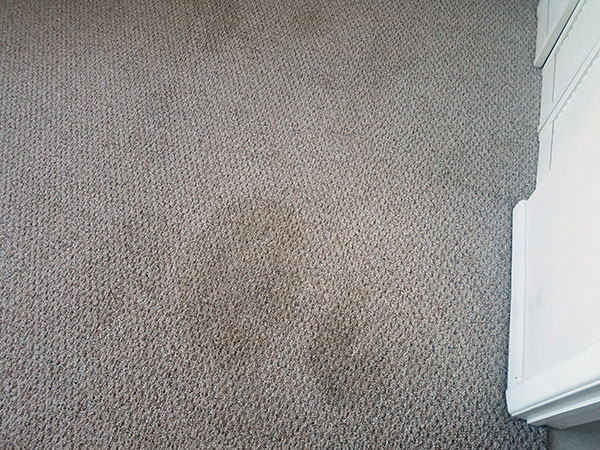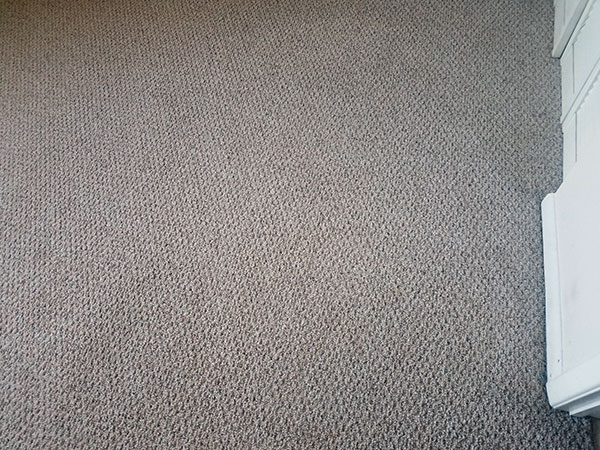 Berber carpet is my favorite type pf carpet. It's durable as all get out. It cleans well and resists staining, but when it does get some carpet stains they can be difficult to remove. All in all this is still my favorite carpet for the Tampa FL area. One problem we have down here is sand and it can easily wear out your carpet. Berber style carpets are durable and resist carpet abrasions.
The carpet stains in the photos above showed up after a house guest stayed in the room for a couple of weeks. The home owner was unsure what was spilled or if there were any efforts to clean up the spots. The good news is that the carpet stains seemed to be on the surface of the carpet. Another benefit of berber style carpet is that it keeps most dirt and spots on the surface of the carpet due to its tight looped construction.
If your considering getting new carpet due to some unsightly stains consider giving Chem-Dry of Tampa FL a call. We're experts at carpet stain removal. If we can't get it out no one can.
For carpet stain removal in Tampa FL call Chem-Dry of Tampa.