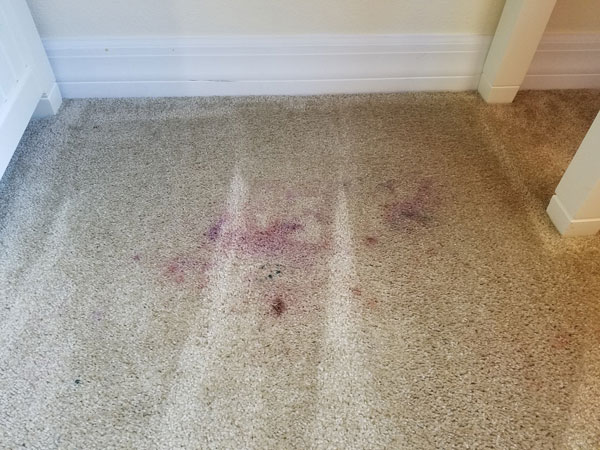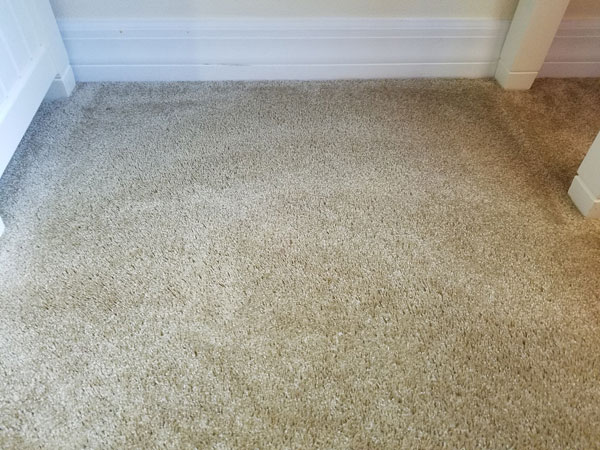 The Tampa FL home owner who wanted these carpet stains removed wasn't sure if they were from make up or something else her daughter was using in her bedroom. The spots were under a desk and chair so they weren't easy to see until the chair was moved.
Fortunately I had cleaned for here before and had used Chem-Dry's Power Guard protectant during the cleaning process, so the carpet had a layer of protection on it. Carpet protectors are a great idea to add on your next professional carpet cleaning service. It helps prevent carpet staining, keeps the carpet cleaner longer, and extends the life of the carpet in general.
Our carpet stain removal service made quick work of these mystery marks and you can see in the after picture how the cleaning came out.
For carpet stain removal in Tampa FL call Chem-Dry of Tampa.