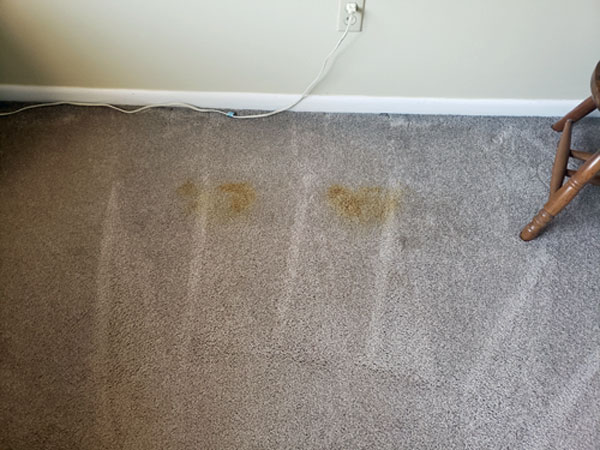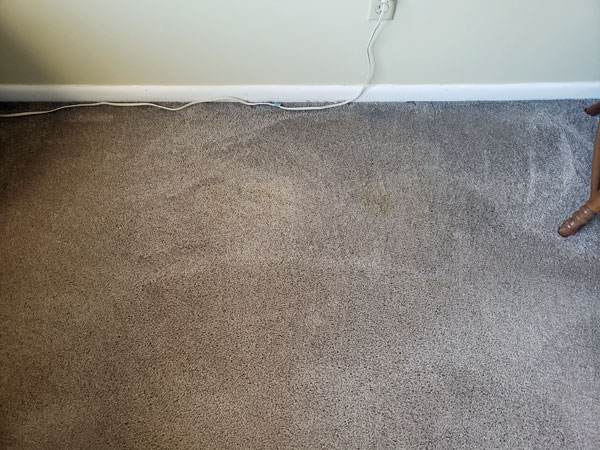 A recent Tampa FL customer was moving some furniture in her guest room. When she moved one of her small cabinets she found these carpet stains. she had no idea they were there or even how they got there. Her first thought was to call Chem-Dry of Tampa FL to come and take a look at the unusual stains. After testing a couple of our in house stain treatments we found one that was effective at removing most of the staining. In the after photo, you can still see a slight discoloration of the carpet but you wouldn't know it was there if you had not seen the stain beforehand.
Chem-Dry of Tampa has been cleaning carpet and removing stains for several years in the Tampa Bay area. Most stain removal jobs are completely successful and some are pretty close, like this one. The customer was thrilled that we were able to remove as much as we did. Not all carpet stain removal jobs are perfect but we pride ourselves at being able to tackle just about any stain out there.
For carpet stain removal in Tampa FL call Chem-Dry of Tampa.