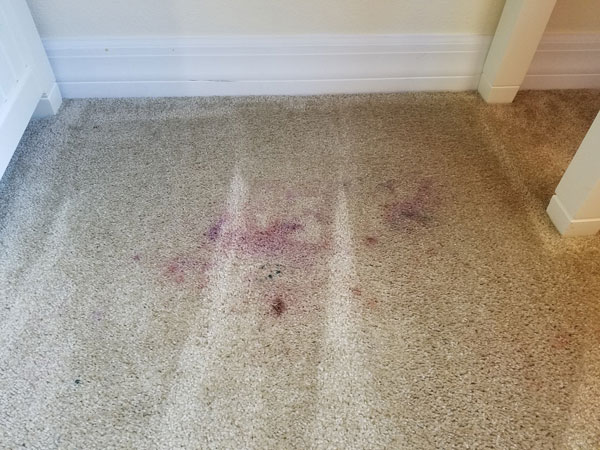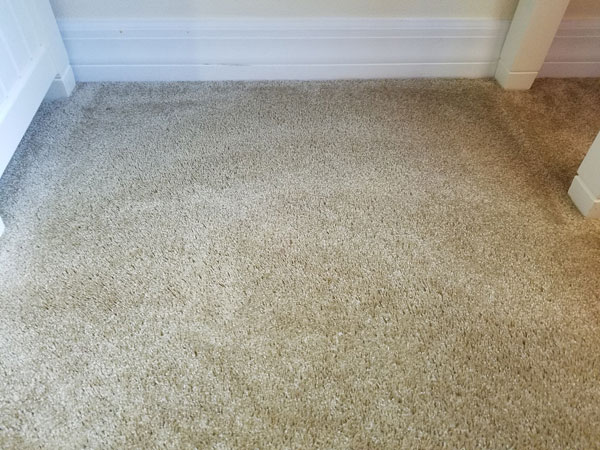 It's not too surprising to get a call from a customer telling me that they just moved their sofa and found an unknown stain in the carpet. Who knows how it actually got there or how long it has been there. Now that the stain is known to be lurking under the sofa it must be removed. I think to myself of the number of carpet stains under my sofa and the many times I've moved my furniture to hide them. I have never had a problem sleeping with the knowledge that my carpet was discolored but safely hidden from my guest's knowledge.
Let me be clear that a carpet stain is any visible spot on the carpet that has penetrated the carpet fiber and changed the color of the carpet so it can not be cleaned away. Carpet stain removal is difficult and can be expensive to correct. That doesn't mean that the offending stain is permanent. Most can be dealt with some added effort and some extra money spent on professional carpet stain removal.
When I'm in one of my Tampa FL customer's homes I walk them through the current problem and offer them varying solutions to the problem based on how much the carpet stain is bothering them and how much they want to spend on having it removed. The good news is that we often find a suitable solution and my customer is satisfied with the result. I'm always happy to consult on carpet stains and find the right solution for my customers.
For carpet stain removal in Tampa FL call Chem-Dry of Tampa.