This video shows a review of two carpet pet stain removers, Resolve Pet Stain Remover and Arm and Hammer Pet Fresh Odor Eliminator. They are both consumer grade carpet stain removal products. They both have their strengths and weaknesses. As a professional carpet cleaner in Tampa FL I have experience with these products and can add to this review.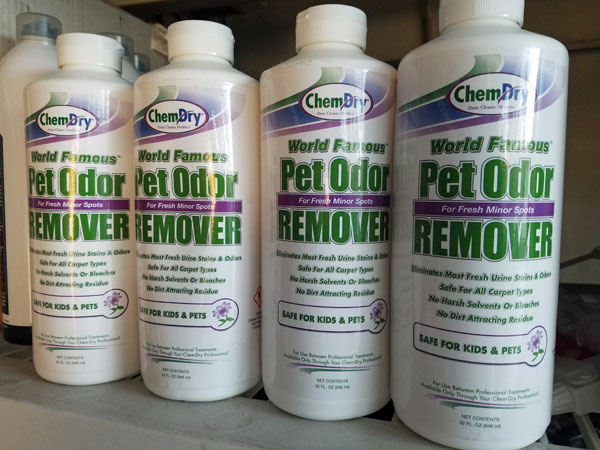 First let's start off by correcting a small misstep in the video. The Arm and Hammer Pet Odor Eliminator is not a stain remover it's a deodorizer and is not a carpet stain removal product. The reviewer says the Arm and Hammer product does a great job of removing the pet urine odor. That's what it's designed for and should not be judged on it's stain removing ability. The Resolve pet stain removal product is designed for visible stains and is not very effective on odors.
Both are good at their particular job, but they both leave residues in the carpet that can attract soil and leave a new stain in place of the old one. Carpet stain remover products usually leave a soapy residue behind that can create new carpet spots.
The good news is I have a 3rd option for pet carpet stain removal. Chem-Dry's World Famous Pet Odor Remover. It's the best of both worlds in pet stain removal. It not only gets rid of pet odors it removes pet stains as well. I have been using this product in my own home for years. It's easy to use and extremely effective.
For professional carpet stain removal in Tampa FL call Chem-Dry of Tampa.