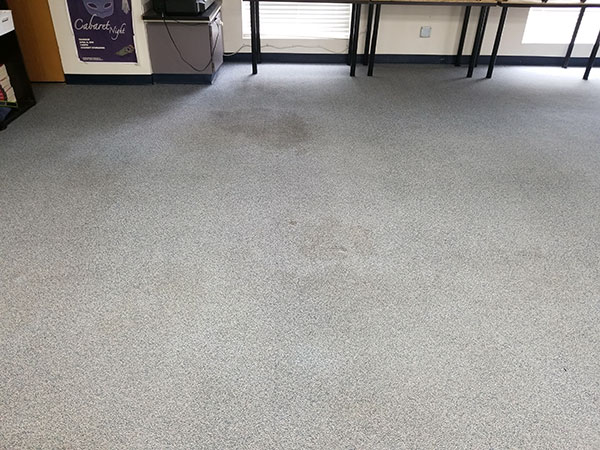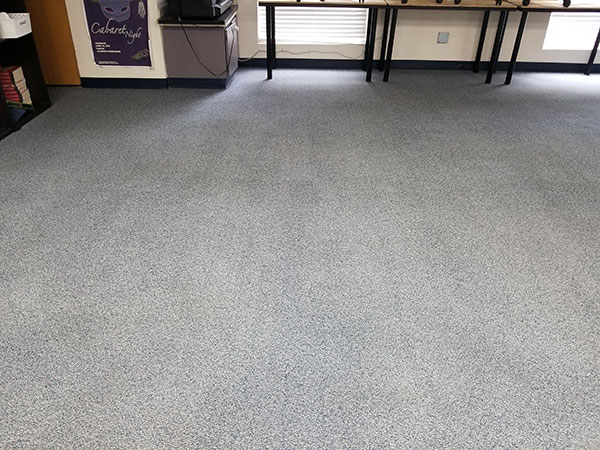 Not all commercial carpet cleanings are not the same. The carpet in these pictures is a very thin glue down carpet that had not been cleaned since it was installed. The facilities manager was not quite sure how old the carpet was and they were considering getting rid of the carpet all together, The most difficult part of this particular cleaning is that its in a trailer. The floor is raised plywood that's on a raised platform. If the carpet and the flooring get too wet it could damage the plywood underneath.
Chem-Dry of Tampa FL used their hot carbonated extraction cleaning system to remove the soil in the carpet without over wetting it. Hot carbonated extraction is a powerful commercial carpet cleaning systems that delivers a superior clean without a lot of moisture. This carpet will dry in about 2 hours and the plywood underneath will never get wet.
If you're looking for an exceptional commercial carpet cleaner in Tampa FL consider Chem-Dry of Tampa FL. We can clean without impacting the daily routine of your business and still provide an exceptional carpet cleaning.
For commercial carpet cleaning in Tampa FL call Chem-Dry of Tampa.