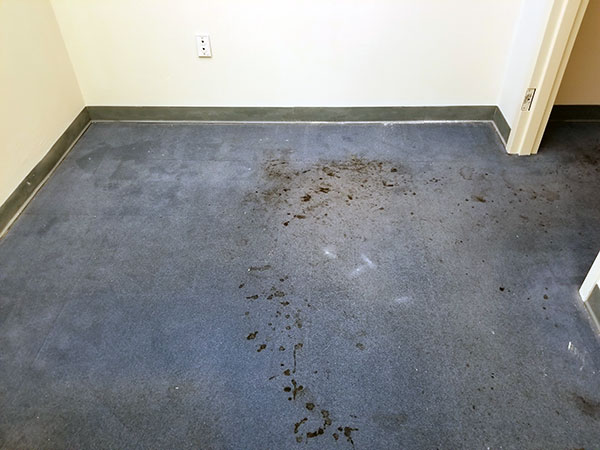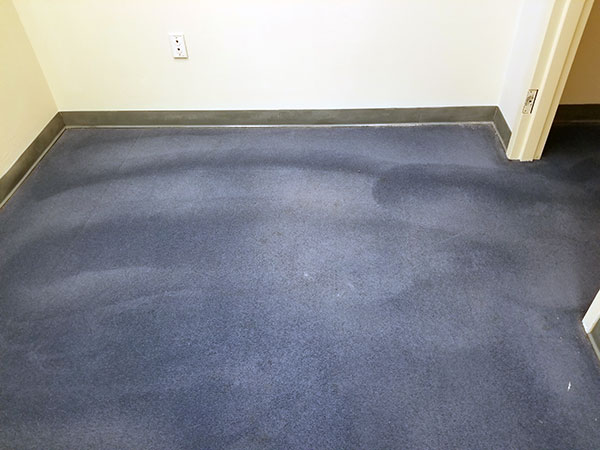 Before and after pictures of a commercial carpet cleaning in Tampa FL. The room is an old store room with unidentified spots that had been there for who knows how long. The carpet did clean up nicely, although there were some tougher spots that refused to be removed. The carpet was cleaned using an encapsulation cleaning system that traps soils and suspends them in a crystalized structure until it's removed with a vacuum cleaner.
Encapsulation cleaning is perfect for commercial carpet cleaning on glued down carpet squares. It cleans really well without over wetting the carpet. This room dried in an hour and was ready to store cardboard boxes directly on the carpet. In Tampa FL it's a grewat cleaning opption to help deal with our humidity and level of outdoor activity. Sand brought inside wears down carpet and ages it prematurely. Encapsulation cleaning removes the sand and leave a protective barrier on the carpet to slow down the sand wear.
For commercial carpet cleaning in Tampa FL call Chem-Dry of Tampa.