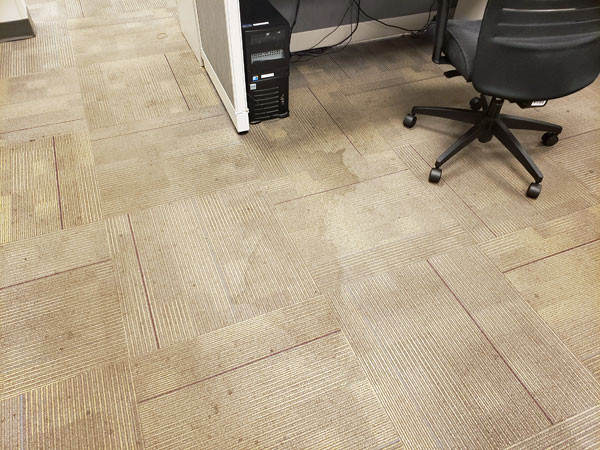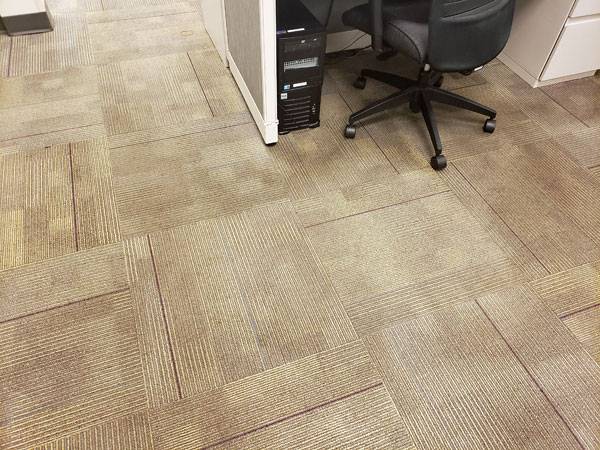 Here are some before and after shots of a recent commercial carpet cleaning in Tampa FL. We have a regular commercial customer who has us come in to clean this glue down tile carpet at 11:30 at night after everyone has left. They love our flexible hours and the cleaning results on this hard to clean carpet.
The problem with glue down carpet tiles is that they can be disturbed by aggressive cleanings like high pressure or extreme heat. So we go a different route for cleaning these carpet squares. Chem-Dry of Tampa uses a low-pressure encapsulation solution that minimizes moisture while maximizing cleaning power.
Encapsulation commercial carpet cleaning has been around since the 1950s but recent improvements in the cleaning solution formula make it a much better option for commercial carpet cleaning when the carpet is glued down to a concrete subfloor. Chem-Dry of Tampa has been using encapsulation cleaning for its commercial clients and they couldn't be more pleased.
For commercial carpet cleaning in Tampa FL call Chem-Dry of Tampa.