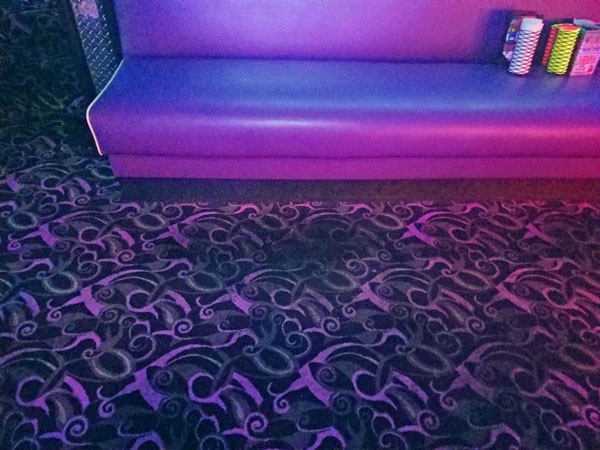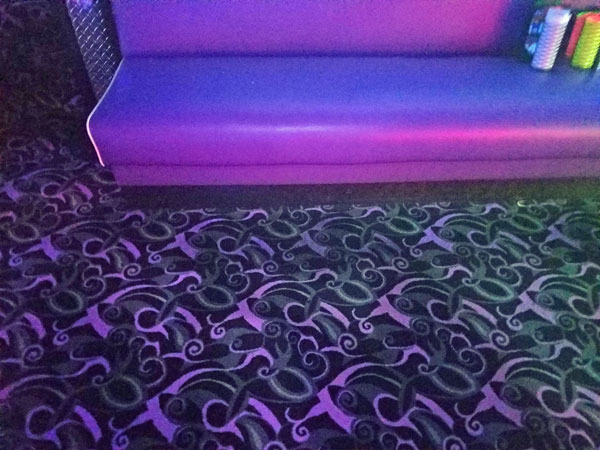 These photos were taken before and after a commercial carpet cleaning at a night club in Tampa FL. You can see the heavy soil build up below the seat in the first picture and in the second picture the soiled area is clean. We clean this night club about every three months and the soil build up is pretty amazing. We used an encapsulation cleaning method to remove the dirt and bring the carpet back to life.
If you have a restaurant or club that needs the carpets refreshed and brought back to like new condition we have the perfect solution for you. Chem-Dry of Tampa has a fast drying solution that ensures that your commercial carpet cleaning will dry in a matter of hours not days. If you commercial space is heavily soiled we know what it takes to get it cleaned. We can take it from rough to renewed in a matter of hours. If you think your carpet is too far gone call the commercial carpet cleaning company, Chem-Dry of Tampa.
In Tampa FL call Chem-Dry of Tampa for your commercial carpet cleaning needs.