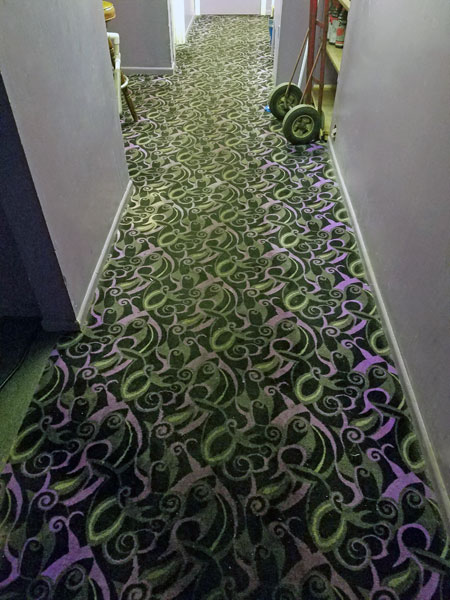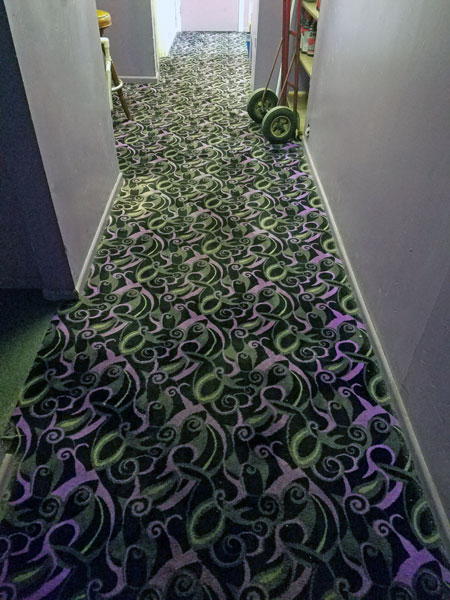 Commercial carpet cleaning can be some of the most difficult jobs we encounter in Tampa FL. Commercial properties get a ton of foot traffic on a daily basis and the carpets seldom get the proper amount of vacuuming to make up for the high traffic. Even though commercial carpets are designed to deal with high foot traffic and aggressive soiling, they can only take so much.
Chem-Dry of Tampa's Commercial carpet cleaning is designed to clean heavily soiled commercial carpet. Not only is powerful enough to remove high traffic soil but it dries in just a few hours. These before and after photos are from a recent commercial carpet cleaning at a Tampa FL night club. They have a very small cleaning window to get the job done in. We were able to clean their carpets in just a few hours before opening. Their carpet was dry before their first customer walked through the door. Effective fast drying carpet cleaning that leaves not dirt attracting residues or any obnoxious smells behind.
Setting up a regular carpet cleaning schedule for your commercial property insures that your place of business looks good and sends the right message to your customers. It also benefits your employees by giving them a healthy clean environment to work in. It's noted by the EPA that effective cleaning of the work place can cut down on the amount of illness in the work force saving employers thousands of dollars in sick days and down time.
For commercial carpet cleaning in Tampa FL call Chem-Dry of Tampa.