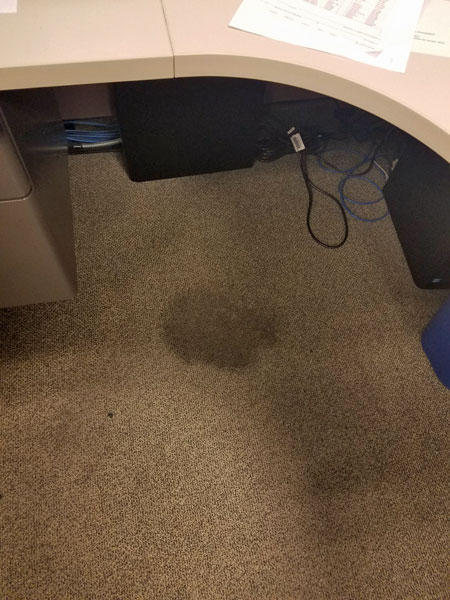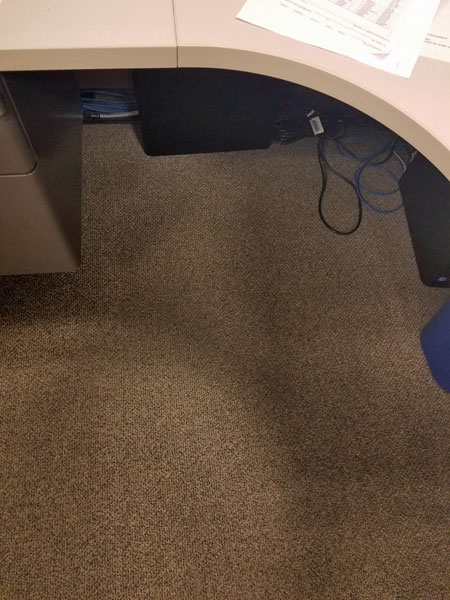 These pictures are from a recent commercial carpet cleaning job in Tampa FL. The carpet was cleaned using Chem-Dry of Tampa's fast drying encapsulation cleaning method. It's great for cleaning and even protecting commercial carpets. It works by encapsulating the carpet fibers in a polymer that falls off as it dries. It can then be vacuumed up with a your standard household vacuum. Every time you vacuum the carpet looks a little better than before.
Not only is this type of commercial carpet cleaning effective, take a look at the before and after pictures above, it also dries quickly. In about 45 minutes the carpet is clean and dry. It stays clean for a longer period of time as the polymer covers the carpet fibers and then slowly wears away taking hidden soil with it.
This type of carpet cleaning has been around for a long time but it has been reinvented and improved. It's a very reliable way to clean carpets with excellent results. You can't go wrong with this type of commercial carpet cleaning, unless you do it too much. Because there is a polymer that is left behind on the surface of the carpet fibers you can only clean it 3 times before having to use an extraction method of cleaning. It is best used as a maintenance cleaning between deep cleanings.
Chem-Dry of Tampa FL uses a green certified encapsulation solution to keep up with their line of green certified cleaning options.
For commercial carpet cleaning in Tampa FL call Chem-Dry of Tampa.