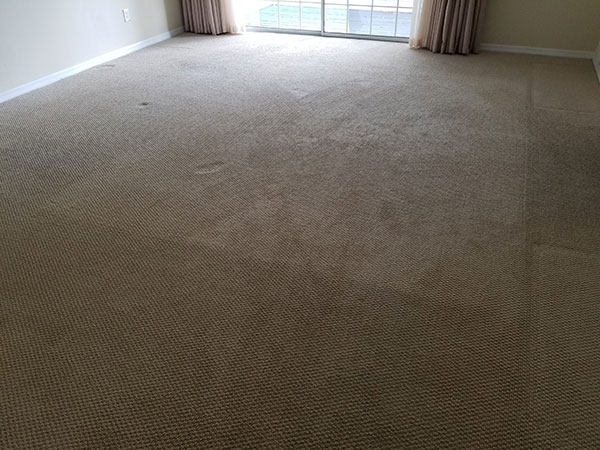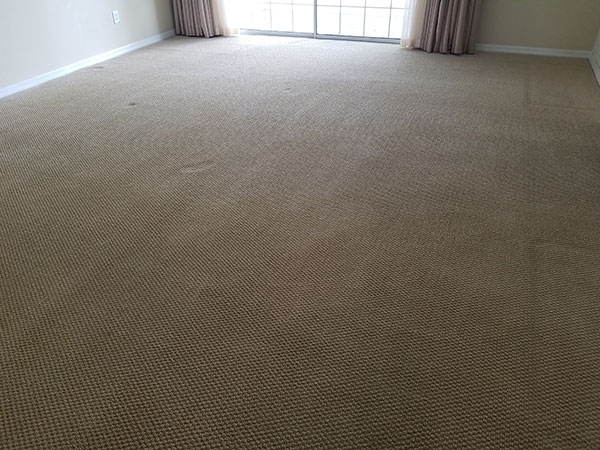 If your looking to get your carpet steam cleaned but you don't want to wait forever for it to dry? Chem-Dry of Tampa FL is an amazing dry carpet cleaner that uses the power of steam cleaning and the advantages of dry carpet cleaning in one carpet cleaning system.
Using a hot carbonated carpet cleaner Chem-Dry of Tampa can remove stubborn traffic lanes while minimizing wetness. Carpets will dry in couple of hours not a couple of days. Chem-Dry of Tampa's steam cleaning system uses 80% less moisture than your typical steam cleaner. The advantages are clear less moisture means faster dry times and hot carbonation means more cleaning power.
Even though there is some moisture involved in the cleaning process it's as close to dry carpet cleaning as you can get while maintaining the cleaning power of steam cleaning. The before and after pictures above were taken during a recent carpet cleaning. In the before photo the traffic lanes in the room are close to the walls as a bed and an area rug were covering the center of the room. In the after image all the traffic lanes have been cleaned and the carpet looks much more uniform. Even though this is a loop construction carpet it dried in one and a half hours.
Looking for a dry carpet cleaner in Tampa FL call Chem-Dry of Tampa.