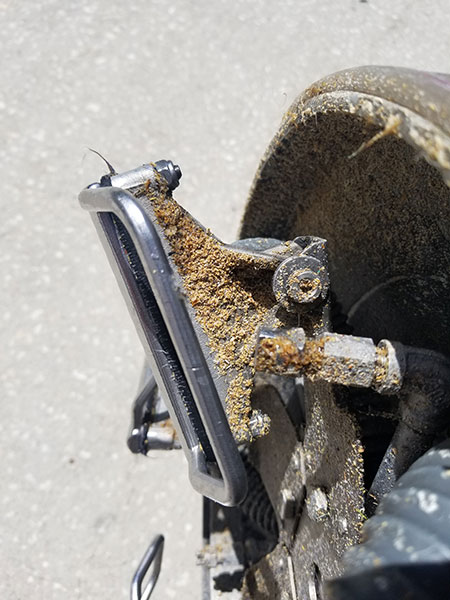 This video shows how the Host dry carpet cleaning systems is applied to the carpet and extracted. I've cleaning carpets for many years in Tampa FL and I have seen just about all types of carpet cleaning systems, and I don't recommend this particular dry carpet cleaning method. I've cleaned carpets that were previously cleaned with the Host method, seen in the video, and there is always a lot of the cleaning residue in the carpet. My carpet cleaning equipment is always caked with the Host dry carpet cleaning material when I'm done cleaning. The picture in this article is of one of my cleaning heads and it is caked with the Host cleaning material.
The home owner told me they had a dry carpet cleaning last time the carpet was cleaned and I was pretty sure there was going to be a lot of material in their carpet. When using a vacuum to extract dry material without breaking it down with moisture the best you can hope for is about 80% of the dry material to be removed. Pour baking soda on your carpet and the brush it in. Now vacuum it with your home vacuum cleaner. I bet you can still see the baking powder in the carpet afterward.
If you are looking for a great carpet cleaning with very little moisture consider calling Chem-Dry of Tampa. We offer a well balanced carpet cleaning with an average dry time of 2 hours, and no dirt attracting residue. In other words you wont find bits of material in your carpet a year after it was cleaned.