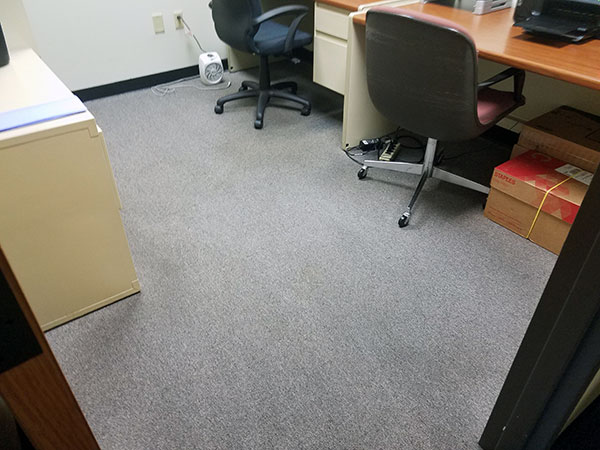 Your office doesn't have to look like a heard of wildebeests went trampling through it. Chem-Dry of Tampa FL offers a powerful dry commercial carpet cleaning service that tackles tough spills and traffic lanes.
Glue down commercial carpet can be difficult to get clean, especially if it has not been maintained on a regular basis. The adhesive the binds the carpet to the sub floor can be weakened by excessive moisture and damage the carpet over time. Chem-dry of Tampa uses a very low moisture cleaning system that can take on dirty carpets without damaging the adhesives.
The pictures above show how effective Chem-Dry's unique cleaner is on dirty carpet. The carpet in the pictured office dried in half an hour and the carpet never looked better.
If it's your job to maintain and office building or a place of business consider Chem-Dry of Tampa for your commercial carpet cleaning needs. Our dry carpet cleaning system insures you wont have to shut down to get a quality carpet cleaning.