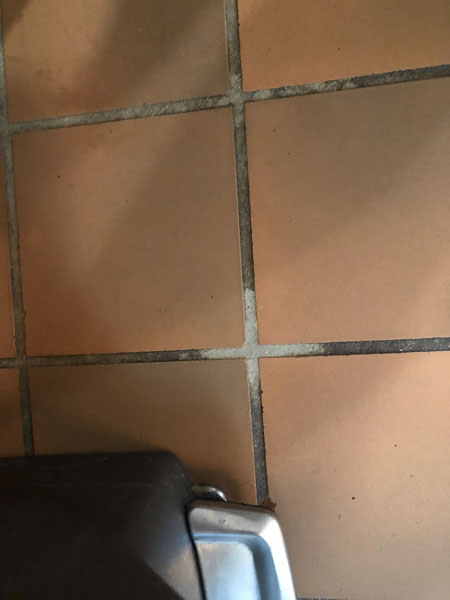 Before we clean any tile floors, we test to make sure our grout cleaner is going to make a big enough impact on our customer's grout lines. This picture is of one of those tests. The original grout color is a light grey, but the customer thought the grout was a dark color. She was quite surprised to see the dramatic difference from our test.
At Chem-Dry of Tampa FL, we use a proprietary grout cleaner that quickly releases soil from the grout making it easy for our tile cleaning system to remove the soil and grime that has built up over time. Most homeowners in Tampa FL like the look of tile floors. They feel that tile is easier to keep clean and more durable than wood floors.
Grout gets dirty over time and can easily sneak up on you. Grout is porous and heavily textured so it grabs onto loose soils easily. Just like carpet, grout can get stained and permanently discolored. Cleaning it on a regular basis is an important step in keeping your grout stain free.
Grout can be made waterproof by sealing it. At Chem-Dry of Tampa FL, we use a proprietary sealant that penetrates the grout and protects it from the inside. Sealed grout can get dirty but it is easily cleaned and stays cleaner longer. Our grout cleaning service includes sealing the grout after cleaning. Consider Chem-Dry of Tampa for your grout cleaning needs.
Looking for grout cleaners in Tampa FL call Chem-Dry of Tampa.