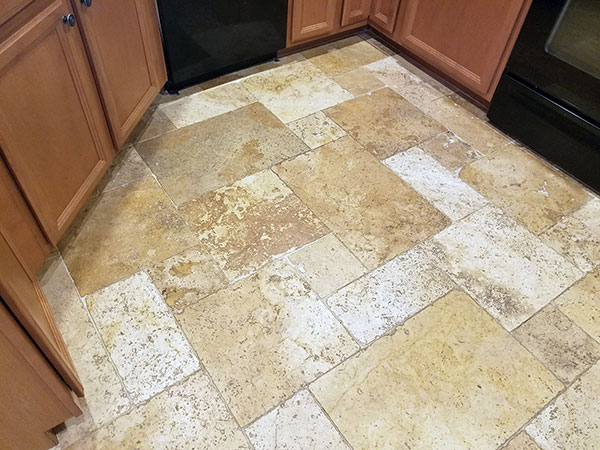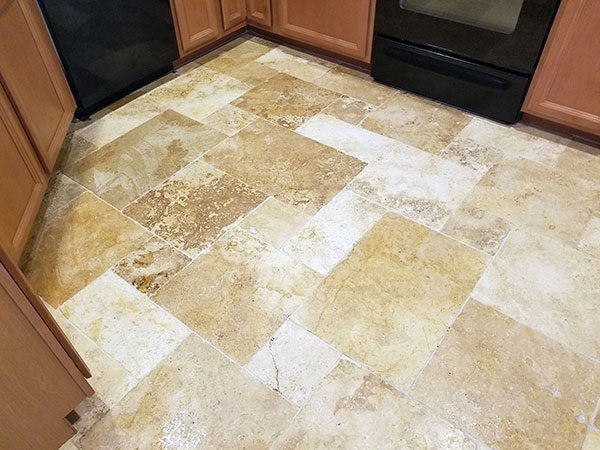 These before and after photos were taken during a tile and grout cleaning in Land O' lakes FL These natural stone tiles had been in place for 6 years and had never been professionally cleaned. The condo had been rented for much of that time and the owner was unaware how much cleaning had been done. She was moving into this condo and wanted to get everything back to it's original shine.
Using Chem-Dry's proprietary cleaning solution and industry standard cleaning equipment we were able to remove the built up soil in the grout and pits of the tile. As you can see in the post cleaning photo the tile is much brighter and has clean grout lines. The colors of the natural stone tiles pop and really show beauty of the stone itself.
It's amazing how a good grout cleaning can breath life back into a floor that has lost some of its luster. Cleaning and sealing hard surfaces is just one of the many services Chem-Dry of Tampa offers customers in Land Of Lakes FL. For more information on grout cleaning check out our web page at www.chemdryoftampa.com
For grout cleaning in Land O' Lakes FL call Chem-Dry of Tampa.