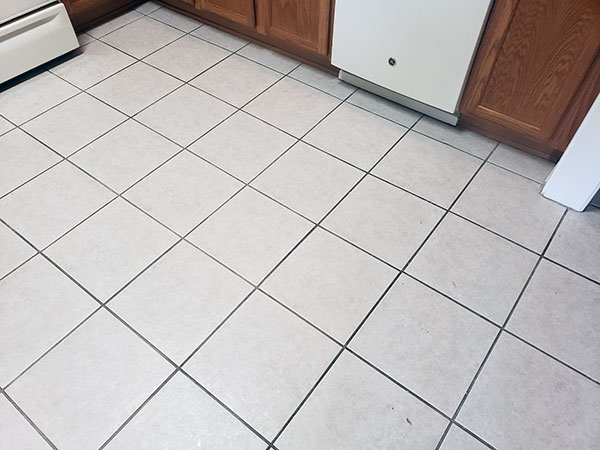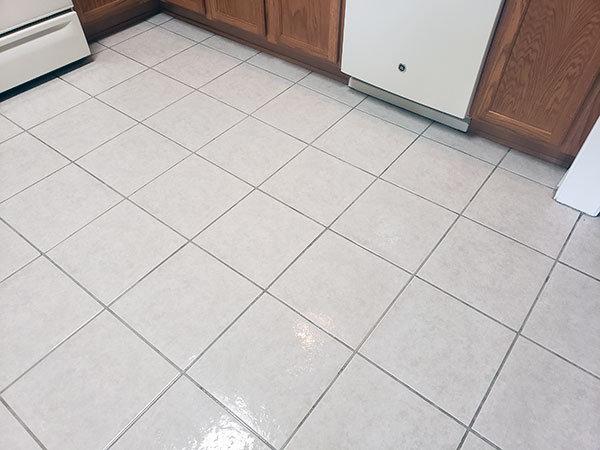 Not many people in Tampa FL know that Chem-Dry of Tampa offers grout cleaning services for your home, and it's a really good service too. As homeowners in Tampa FL move away from carpets and add hard surface flooring its important to know the grout in tile floors is not sealed when it's installed and remains a porous surface after it has dried.
At Chem-Dry of Tampa, we offer grout cleaning services that include sealing the grout after cleaning so it will stay cleaner longer and prevent staining. There is no reason to have a company clean your grout if they can't seal the grout afterward.
Grout cleaning is just part of the service. We clean the tile as well, removing years of soil and soap residue. In the after picture above the tile does not look nearly as dull and the tile design is much clearer.
If your grout is starting to look patchy or discolored it might be time for a professional tile cleaning. Call Chem-Dry of Tampa for a free grout cleaning estimate. We will come out and test your grout and see what kind of results you can expect from our grout cleaning service.
For grout cleaning services in Tampa FL call Chem-Dry of Tampa.