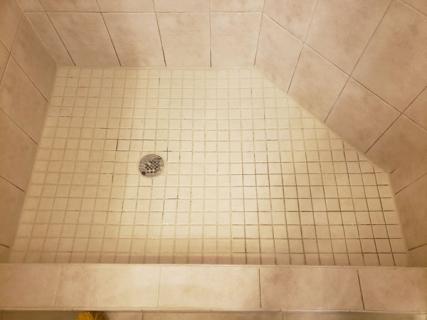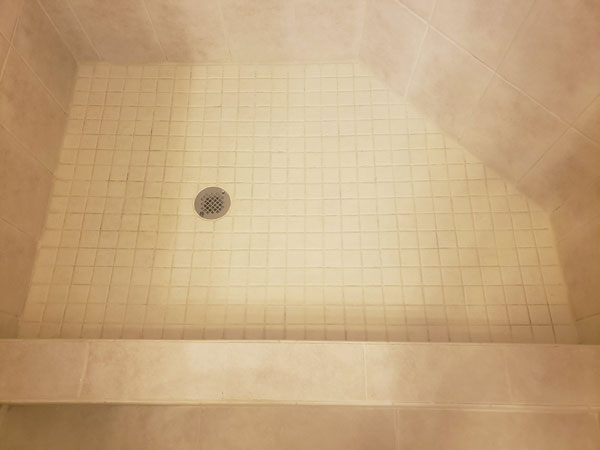 Have you just about given up on getting your tile and grout truly clean? Chem-Dry of Tampa can help restore your shower or tile floor. Our grout cleaning service removes layered soils that have become impossible to remove with over the counter grout cleaners. It's time to go professional and let Chem-Dry of Tampa clean your shower.
These photos of a recent shower cleaning show how we can make your grout shine. Whether its the tile floor or walls we can bring your grout back. If your grout is severely stained we can re-color it for you. You pick from one of our grout colors and we will apply it to all your grout lines, making your tiled surfaces look brand new again.
Even mold stains will be gone for good. When we add a sanitizer to our tile and grout cleaning process we can remove 98.6% of bacteria from tiled surfaces. Now, that's clean.