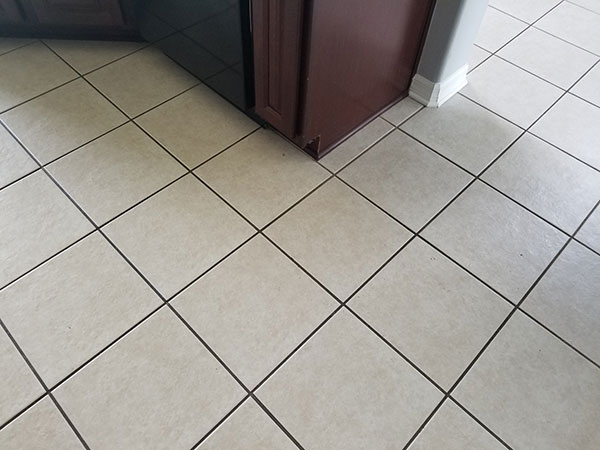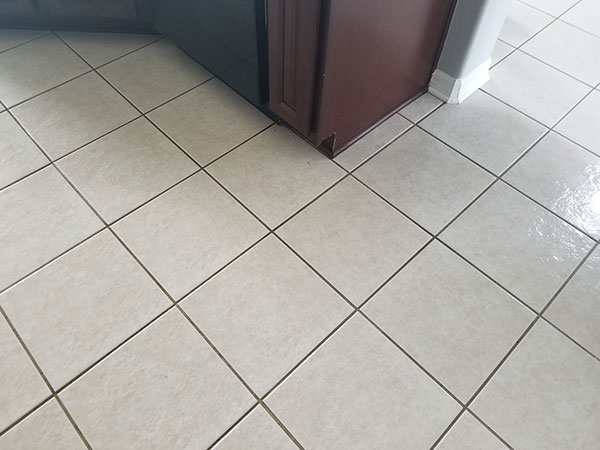 These pictures from a tile cleaning in Wesley Chapel FL is a great example of the power of Chem-Dry of Tampa's tile and grout cleaning service. The new home owners were moving in to their new home in about a week and they wanted to make sure the floors were clean and ready for furniture. Chem-Dry of Tampa was able to help them out by removing years of soil build up on their grout and tile.
Grout cleaning is a lot of work without the proper cleaning equipment. It can be back breaking and ruin your knees. Chem-Dry of Tampa cleans tile and grout in Wesley Chapel and the rest of Pasco and Hillsborough counties with excellent results. With our proprietary grout cleaner and penetrating sealer we can remove dirt embedded in the grout and help keep it from coming back.
Most homes with tile floor in Wesley Chapel were installed without sealing the grout. This means the grout is unprotected from dirt and possible staining from spills. Grout is porous and soils easily and can even be stained by things like spaghetti sauce or wine. Sealing the grout makes it easy to wipe up spills and keep with regular cleanings. Each Chem-Dry of Tampa grout cleaning includes sealing the grout. It's too beneficial not too.
If your afraid that your grout is already stained and cannot be cleaned, Chem-Dry of Tampa can permanently change the color of the grout so it looks brand new, and stays that way.