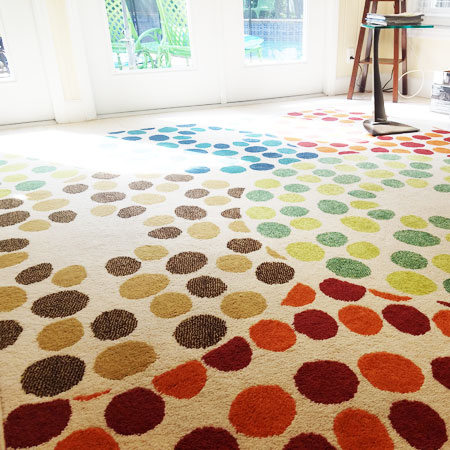 There are a lot of different area rugs in homes around Tampa FL. Some are synthetic some are natural fibers but sooner or later they all need periodic cleaning.
In most cases cleaning an area rug just requires a good vacuuming. Synthetic fiber rugs can be cleaned with your house hold vacuum cleaner and can be cleaned just like carpet. Vacuum them slowly in both directions, end to end and side to side. If they have tassels be sure to fold them under the rug before vacuuming so they don't get tangled in the beater bar. Synthetic area rugs can be clean as often as you like without worry of wear or tear.
Natural fiber rugs like wool or silk rugs should not be vacuumed with a regular vacuum cleaner unless you have a way to turn off the beater bar. The beater bar on your vacuum cleaner is designed to vibrate the rug and help bring soil to the surface. Over this aggressive beating of the rug can weaken or damage natural fibers. I would recommend cleaning natural fiber rugs with the upholstery tool on your vacuum cleaner. The upholstery attachment can remove a lot of dirt from a rug without the pounding action of a beater bar. It might take longer but it's better for the longevity of the rug.
If you accidentally spill something on your natural fiber rug you should blot it up with a towel as quickly as possible. Don't aggressive rub the fibers as you can damage them and change their texture. Don't apply any cleaners to the rug. Even water can damage the color of natural fibers. If you can't remove the spill call a professional area rug cleaner they will know what to do.
For area rug cleaning in Tampa FL call Chem-Dry of Tampa.