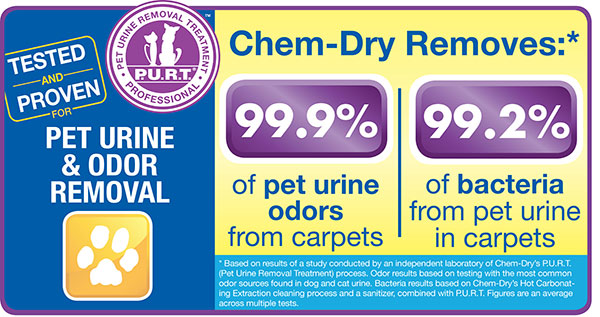 As a professional carpet cleaner in Tampa FL, I get asked how to remove urine odor on just about everything imaginable. I'm going to go through my favorite solution for urine odor problems. First thing make sure to get to it right away. As soon as you find urine on anything in your home clean it right away. Once urine dries it's 1000 times more difficult to deal with. If you can start cleaning the urine while it's wet you can remove about 90% with water and a few dry towels.
Blot up the urine with a dry towel until the urine no longer transfers to the towel. Then take 2 -4 cups of water and pour it around the spot moving in towards the center. Next, start blotting with another dry towel until the water spots transferring to the towel. Now take a third towel and place it over the wet area and stand on it for a few minutes. Keep moving the towel to a new dry area and stand on it again. Now place a dry towel over the spot and put something heavy on it. As it dries the remaining water will wick into the towel and prevent the area from turning yellow.
Before you add water to the area, sure that the color is not going to be a problem. If you're removing urine from upholstery or a wool rug too much water may damage the color. Test a small inconspicuous area first.
If you're dealing with dried urine its time to call a professional carpet, rug, or upholstery cleaner. Over the counter enzyme cleaners don't work well on dried urine and a professional urine removal treatment might be required.
For help removing urine odor in Tampa FL call Chem-Dry of Tampa.