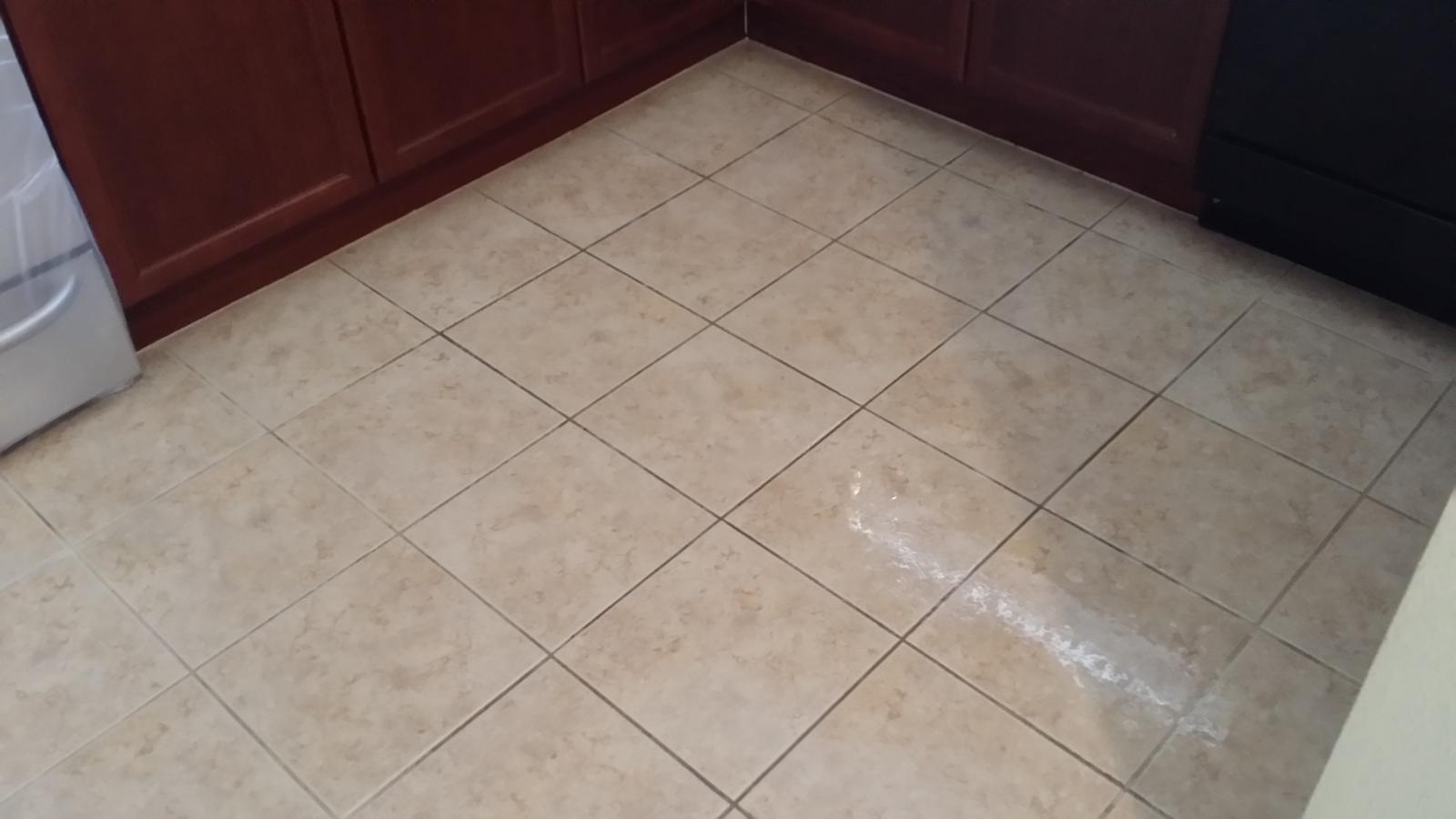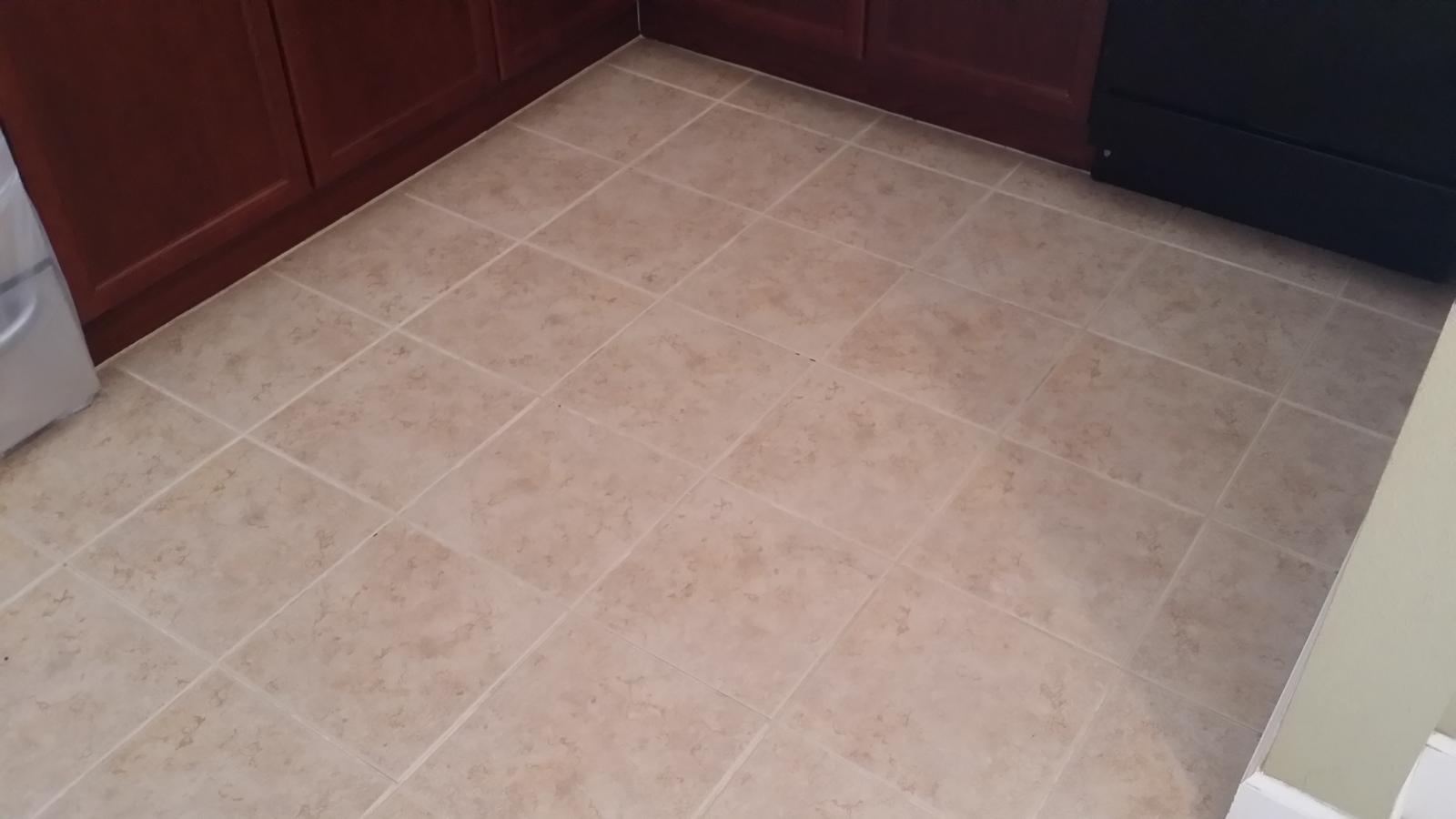 These before and after photos are from a professional tile and grout cleaning in Tampa FL. Professional cleaning is great, but does cost more then doing it yourself. As a professional tile and grout cleaner I'm going to tell you how you can clean your grout without have to scrub on your hands and knees. Below is the list of items you will need to clean your grout:
24oz Sodium percarbonate or OxiClean
1 gallon warm water
Floor brush (Make sure it's on a pole, so you can use it standing up.)
Towels
2 gallon Bucket
Yes, that's all you need to get your grout looking amazing again. Mix the sodium percarbonate and warm water in the bucket and mix thoroughly. Dip the floor brush in the bucket and scrub the tile floor that needs cleaning. If your doing a larger tile floor double the mixture to make sure you have enough. Now let it sit for about 20 minutes.
Soak your towel in warm water and lightly ring it out. You want it to good and wet but not soaked. Place the towel on the floor and move it around with the floor brush to rinse the cleaner off the tile. The grout will will come clean without and problems.
If this sounds like too much work then it might be time to hire a professional grout cleaner.
For grout cleaning in Tampa FL call Chem-Dry of Tampa.