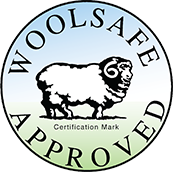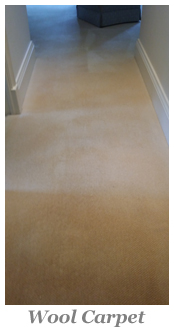 Please do not clean your wool rug based on this video. There are several missteps and just plain bad advice from a some one who does not clean rugs for a living. As a professional rug cleaner in Tampa FL I clean rugs twice a week with specialized solutions and equipment necessary to safely clean wool rugs.
I will quickly go over how to clean wool rugs as a professional rug cleaner:
Step one:dusting the rug to remove most of the sand and grit that cannot be emulsified when the rug is wet. This can be done by flipping a wool rug over and simply vacuuming the back side very slowly. The beater bar on you vacuum cleaner will vibrate the solid soils out of the rug.
Step two: is to flip the rug over and vacuum the top side of the rug to remove any solids that are on the surface of the rug.
Step three: Check the rug for color fastness to ensure that wetting the rug will not cause color migration or damage to your wool rug. This step is extremely important because color migration, sometimes called color bleeding, is very difficult to fix and should only be done by a rug cleaning professional.
Step four: use only wool safe certified cleaners on a wool rug. Click here to go to the woolsafe.org list of consumer cleaners. Always check for colorfastness before using any wool safe cleaner on your rug. Follow the specific instructions on the cleaner bottle and use caution by cleaning a small area first to ensure your wool rug is safe to clean.
Never use a hose on your wool rug, as it could damage it and destroy your investment. Please do not follow the advice on this video it does not show the proper steps on how to clean wool rugs. Consult a professional rug cleaner if you have concerns about cleaning your rugs.
If you live in Tampa FL call Chem-Dry of Tampa for your wool rug and carpet cleaning needs.