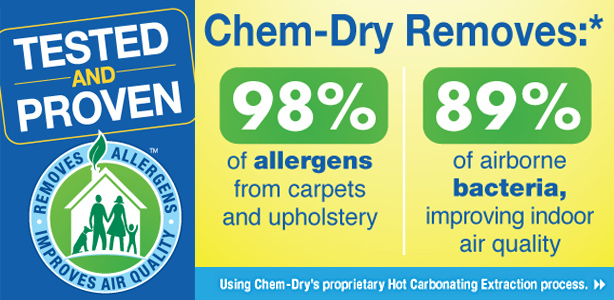 One of the most common allergies in the united states is Dust Mite residue. What is dust mite residue? It's a polite way of saying dust mite excrement. It's loaded with an enzyme that is designed to help break down human cells that have been sloughed off over time. Now imagine that you inhale that residue containing enzymes designed to break down human skin. The enzyme irritates the lining of your nose and produces an allergic reaction. About 90% of the united states is allergic to dust mite residue.
Here in Tampa FL allergens also come from the immense amount of citrus pollen that covers the area. Our warm humid climate is great for pollen producers. Fluctuations in temperature can cause several blooms a year. There are several ways to combat these allergens in your own home. The most obvious way is to maintain a clean home. Regular vacuuming of carpet and furniture can greatly reduce the amount of allergens in your living space. Soft materials in your home act as air filters as they collect fine particulate matter that is swirling around in the air. Over time this fine material builds up and can start to cause allergy symptoms.
At Chem-Dry of Tampa FL we can help reduce the amount of allergens in your home and actually improve the air quality. Our hot carbonated extraction cleaning system can remove 98% of common household allergens, making it easy to breathe.