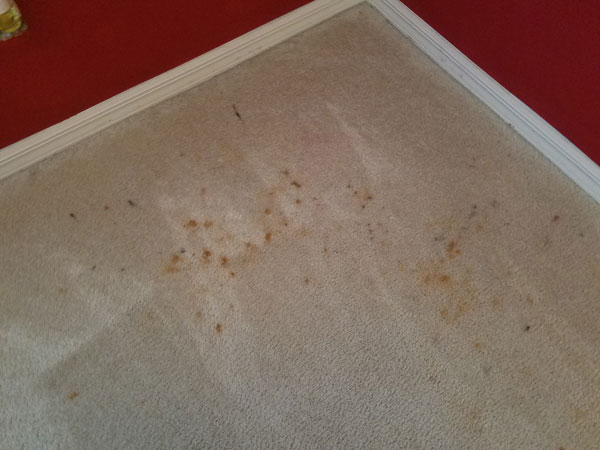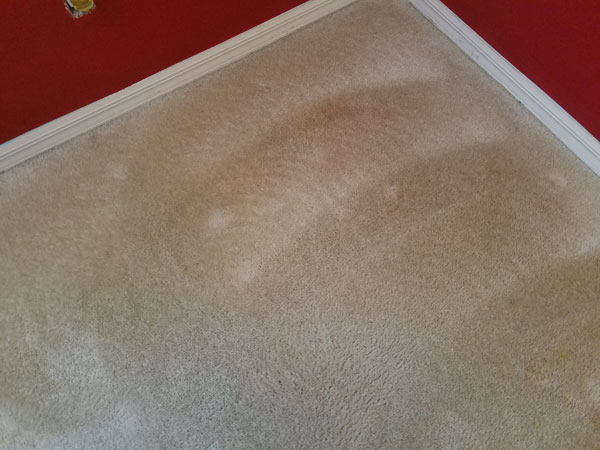 So you're looking up how to remove makeup from carpet. Don't worry it's not ruined. The spots can be removed. Most makeup is water based and can readily removed from synthetic carpet fibers.These before and after photos of makeup stains at a home in Tampa FL were removed using a water based cleaning solution. IN this case I used Chem-Dry's World Famous Spot Remover to get rid of the foundation and eye shadow.
The home owners daughter would sit on the floor in front of a mirror and put on her makeup. She said her daughter was not too concerned about the spots and they had been there for sometime. I told her not to worry we had a great solution to remove makeup from carpet. After a regular cleaning pass I got on the floor and sprayed the spots that were still there and let them sit for a few minutes. Then using a clean white towel I blotted the spots until the makeup was removed. You might not have a can of Chem-Dry's World Famous Spot Remover at home but I bet you have the ingredients to make your own carpet cleaning solution.
How To Remove Makeup from Carpet:
You'll need:
1 cup of water (carbonated water works much better)
1/2 cup of vinegar
1/4 teaspoon of dish washing soap (Dawn)
Spray bottle (optional)
To use:
Mix all the ingredients together and put them in a spray bottle. Spray the cleaning solution onto the makeup spots and let it sit for about 30 seconds. Then blot them up with a clean white towel. Repeat as necessary. For more cleaning power microwave the solution for about 20 seconds. That will increase your cleaning power by a magnitude of ten.
If the spots still remain it's time to call a professional carpet cleaner.
For all carpet cleaning needs in Tampa FL call Chem-Dry of Tampa