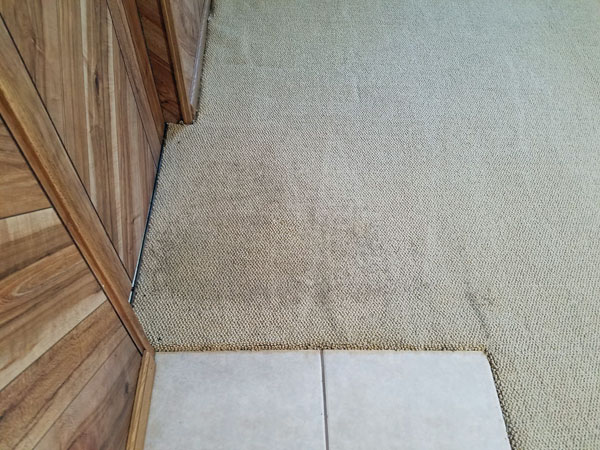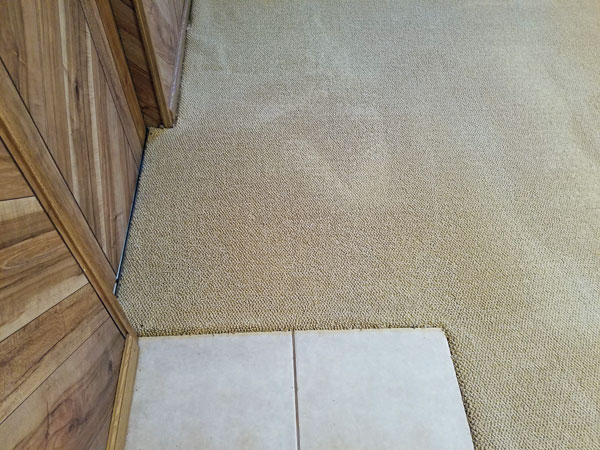 These pictures are of an oil stain that was removed by Chem-Dry of Tampa FL. Oil and grease stains in carpet can be extremely difficult to remove. Most carpet spot cleaners are designed to remove water based stains and don't do a very good job removing oils and grease.
This home owner had drop a bottle of engine oil on the carpet and cleaned it with a home carpet cleaning machine. After several attempts to remove the oil she ended up putting a rug over it to conceal the spot. I explained to her that her carpet cleaning machine probably removed some of the surface oil but the lower third of the carpet fiber was still soiled.
She asked me how to remove oil from carpet. I told her the best way to remove oil based stain is to use and spot remover designed for oil

and grease removal, like Chem-Dry's World Famous Oil and Grease Remover. This stain remover is designed specifically for oily greasy messes. It not only works on carpet but works great on upholstery also. It's designed with a powerful solvent based spray designed to safely remove oil based spots in your carpet.
Grease and Oil remover can be purchased from your local Chem-Dry Franchise.
How to Remove Oil From Carpet:
Lightly spray Chem-Dry's Grease & Oil Remover over the oil based spot.
Gently massage the spot with a butter knife or other blunted tool for 15 seconds.
Gently blot the area with a clean white towel to remove the oil from the carpet.
Place the towel on the cleaned area and stand on for 30 second to remove as much as possible.
Allow to dry.
To remove oil stains in your carpet in Tampa FL call Chem-Dry of Tampa.