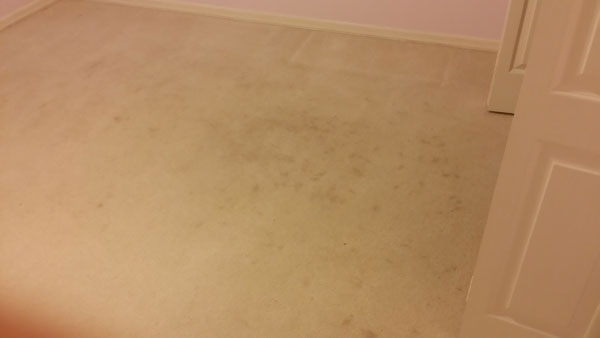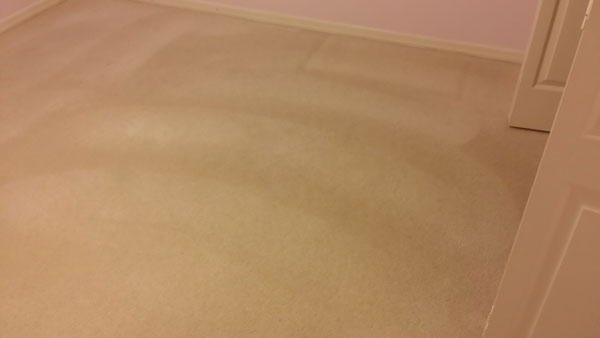 If you're looking for a local carpet cleaning company in Tampa FL try Chem-Dry of Tampa. This Tampa FL home owner had several unidentified spots in front of their daughters bedroom closet. We were able to remove them using our stain fighter cleaning system. We use a hot carbonated solution to lift tough spots and stains to the surface for easy extraction. Using carbonation to clean means there are no harsh chemicals or dirt attracting residues left in your carpet. Our cleaning system is green certified and completely safe for your entire family.
You don't have to settle for almost clean carpets call your local Chem-Dry. If we can't remove your carpet stains no one can. We guarantee your satisfaction, or we'll come back and clean it again for free. With over 35 years of proven carpet cleaning experience we know how to get tough stains out of your carpet without leaving it soaking wet. Hot carbonated extraction is a low moisture cleaning process that use 1/5 the amount of cleaning solution that other carpet cleaners use. Low moisture means fast dry times. Most carpets dry in two hours or less. We don't even get the pad under your carpet wet. Less moisture means less time for mold or bacteria to settle in. Clean without having to sacrifice your families health,

Call the local carpet cleaning company who has a proven system for getting your carpets clean without over wetting. Call Chem-Dry of Tampa for all your carpet cleaning needs.