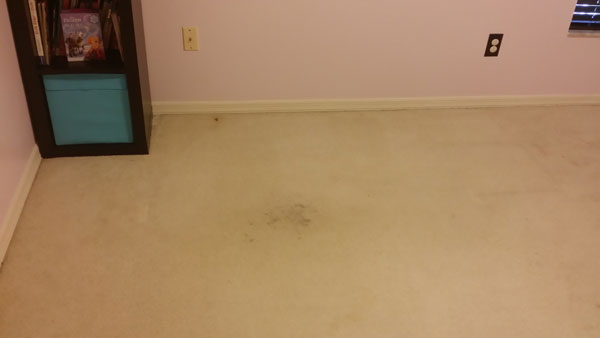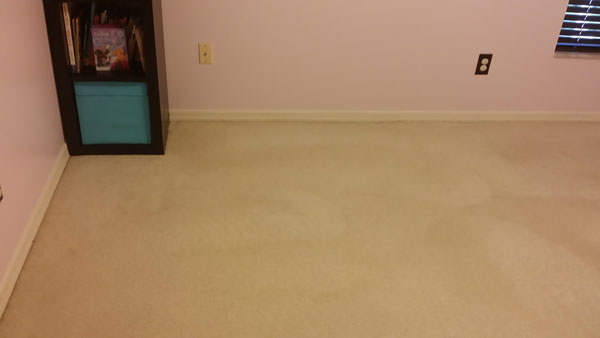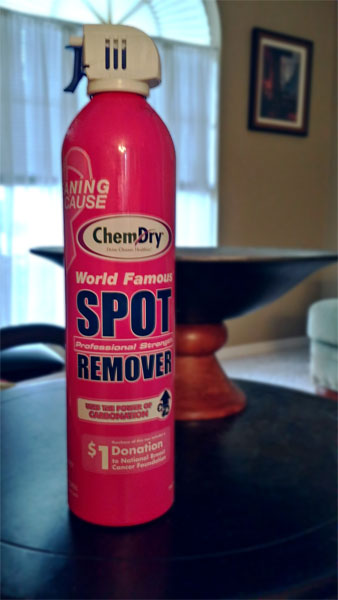 So you've spilled something on your carpet and cleaned it up with an over the counter spot remover. You were impressed with how well it took the stain out of the carpet and everything was perfect. Fast forward two weeks later. Your start to see some dark spots on the carpet right where that stain used to be. Another week goes by and the area is getting darker and larger than it was before. What happened?
The answer is: there is a residue on your carpet left behind from the carpet cleaner that you used on that spot three weeks ago. Cleaners like resolve and spot shot leave soaps in your carpet. These soaps attract soil from anything that makes contact with them, even dust in the air can stick to these residues.
This Tampa FL home owner wasn't sure about what they had used to remove the spot in there carpet but one this was for sure it had left a sticky residue that collected more dirt and made a bigger stain. The good news is that I clean with no residue carpet cleaners. My cleaning solution leaves no dirt attracting residue behind. I don't clean with soaps, detergents, or surfactants. As you can see by the before and after photos the residue spot is gone and the best part is that its not coming back. It's gone for good.
Make sure when you spot clean your carpets you use a no residue carpet cleaner. Like Chem-Dry's World famous spot remover. I't uses the power of carbonation to remove heavy soils from your carpet without leaving dirt attracting residue behind.
If you need a no residue carpet cleaner in Tampa FL call Chem-Dry of Tampa.

Get a Free Can of World Famous Spot Remover with any Healthy Home Cleaning.