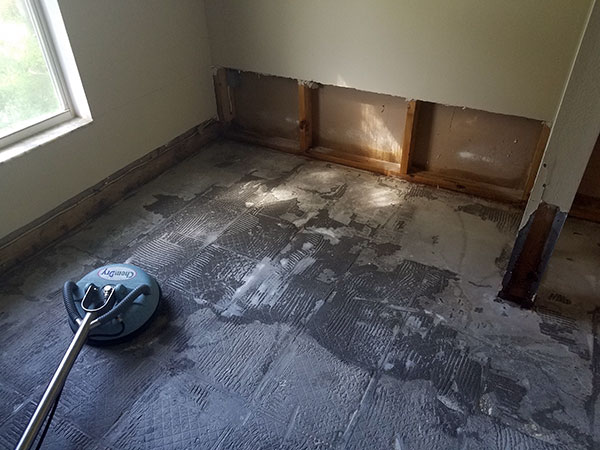 This picture is from a severe odor removal job in Tampa FL. Without going into details of how it got this bad, just know that odor decontamination can be drastic. Flooring and wall cavities might need to be removed to ensure all the odor-causing contaminants are accessed. Treating the odor and sanitizing the area is an important part of the process.
Chem-Dry of Tampa FL has tackled some really tough odor removal jobs with an amazing 97% success rate. Our proven odor destroying solutions effectively neutralizes odors at the source. Sometimes getting to the source can be the most difficult part of an odor removal job. Odors can hide anywhere biological organisms can go, and just treating the surface might not do the trick.
With proper treatment and the right tools, odor removal can go smoothly, but the most difficult part is finding the source of the odor. Chem-Dry of Tampa offers free odor removal inspections to identify and locate the source of the odor problem. We do a lot more than walking around with our nose in the air trying to locate the odor. We use identification tools to examine your entire home and find the source of your problems.
Our trained technicians will then come up with a comprehensive plan to eliminate the odor in your home. Whether the problem is large or small we have the solution. Don't wait for it to get unbearable to be indoors. Let us help you breathe easier.