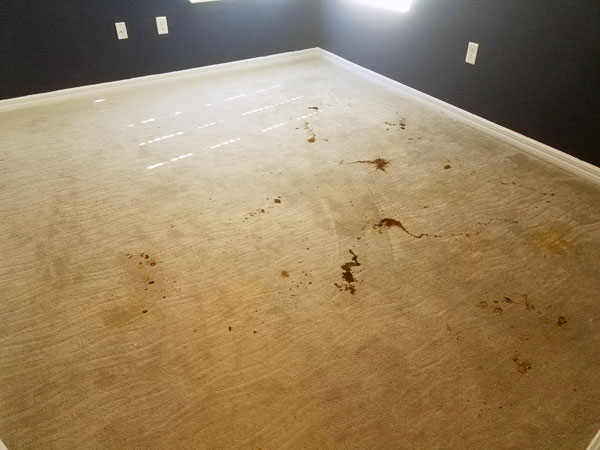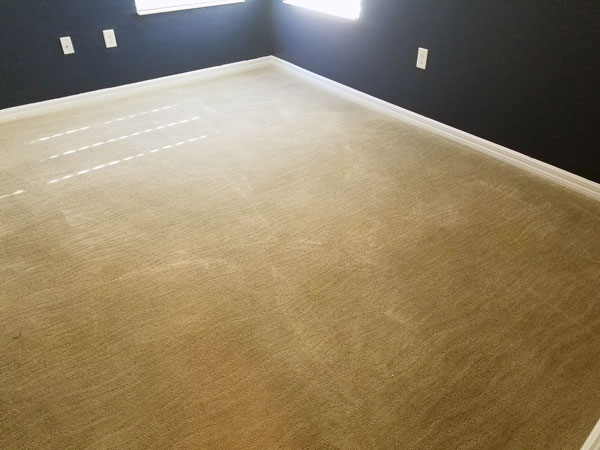 Has your pet damaged your carpet? If you live in Tampa FL we have a carpet cleaning company that has been able to clean severely pet damaged carpet and make it look new. Chem-Dry of Tampa FL has the solutions and skills to tackle severe pet issues in your home.
These before and after photos of a residence in Tampa FL show how a pet damaged carpet can be recovered so you don't have to replace the carpet. Whether it's feces, vomit, or urine Chem-Dry of Tampa has the solution to your problem.
This particular pet owner had to leave town and left her dog with a pet sitter for the weekend. Her dog was able to jump the baby gate and sneak upstairs and in a fit of nervous anxiety begin to relieve himself all over the guest room carpet. When the home owner came home at 8pm that evening she was shocked at what she found. These pictures do not show the full extent of the pet damage to the carpet. Just imagine it to be worse and you can get the picture.
Chem-Dry of Tampa was able to remove the spots, neutralize the urine stains, and kill all of the associated bacteria by sanitizing the carpet. The home owner was so thrilled. She couldn't believe this was the same room. So when the worst hits and you end up with pet damaged carpet there is no need to go to the carpet store. Chem-Dry of Tampa can help.
For pet damaged carpet cleaning in Tampa FL call Chem-Dry of Tampa.