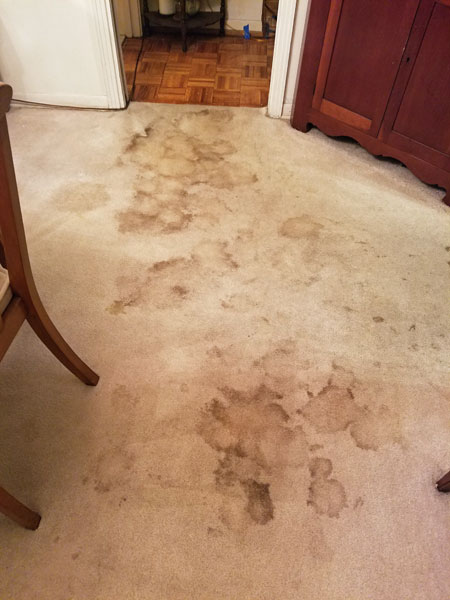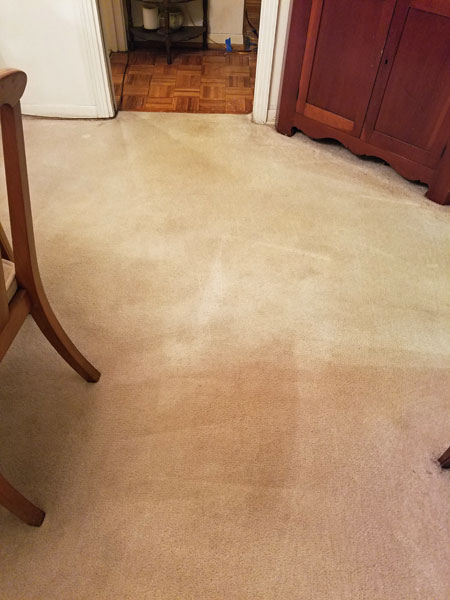 Sometimes finding the source of the pet odor is not the challenge in a pet odor removal job. Getting the stains out can be just as tricky. At Chem-Dry of Tampa FL we use several different tools to remove the odor and the stains in your carpet. We specialize in pet odor removal, but our goal is to make your home healthy again.
Pet stains have a large assortment of bacteria and other micro organisms that feed on the urine crystals. Urine is sterile when it's deposited in the carpet or upholstery. The fact that it's naturally sterile makes it the perfect petri dish for bacteria growth.
We always recommend sanitizing the area when performing a pet urine removal service. Carpet cleaning alone does not kill bacteria and other micro organisms. Carpet cleaners can sanitize carpet but it must be done chemically as an added step in the cleaning process.
On top of getting the urine stains out Chem-Dry of Tampa FL removes the odor that's associated with pet urine deposits and other pet related smells. We can remove 99.9% of the urine and 92% of the bacteria associated with urine deposits, Leaving the carpet fresh and odor free.
There is no need to live with unsightly stains or unwanted odors in your home. We have the tools and solutions to let you breathe comfortably again. Call us for a free in home estimate in Tampa FL. No obligations or strings attached just a free estimate.